How to Change Site Title in WordPress? 5 Easy Steps
WordPress Customizer tool made it quite easy to change the Site Titles or Taglines in WordPress, but before going to change them, you should know the answers to some questions.

What do you need to know?
Effect on Visitors: How does a good or bad Site Title / Tagline affect visitors?
Getting more attention means turning more traffic: Can a Site Title or tagline attract people's attention in a search result?
Site Title and Search Engine Optimization: How does a poor tagline or Site Title affect SEO?
What are the Site Title and Tagline?
A Site Title is nothing but the name of your website or blog and always appears at the top of every page.
While Tagline is a small or few words sentence, sometimes is a slogan that gives a brief description of the site and focuses on the purpose of existence.
Importance of Site Title and Tagline
A well-built Site Title and Tagline always correspond to a new visitor and also introduce the real essence of the site.
A clear, brief, and concisely built Site Title and Tagline also attract people to search result pages.
Search engine optimization for a page also depends on a correct and well-defined Site Title and Tagline.
Site Title and Tagline: A Visual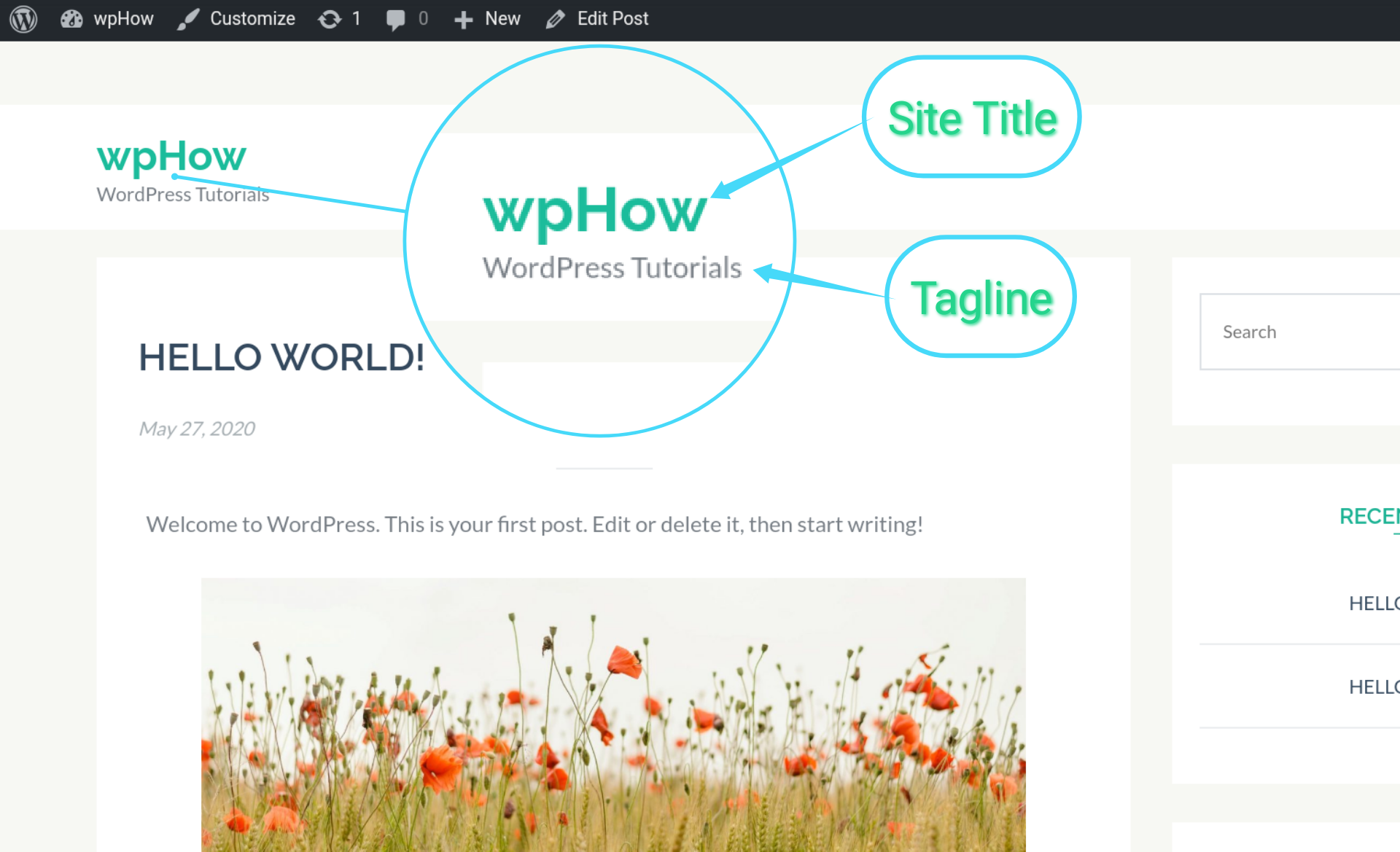 5 Steps to Change Site Title and Tagline.
Step 1: Log in to the WordPress Installation Site.
Log in as an administrator to your WordPress Installation Site. Remember no other role like Editor or contributor can perform this activity.

Step 2: Click on Customize under the Appearance menu.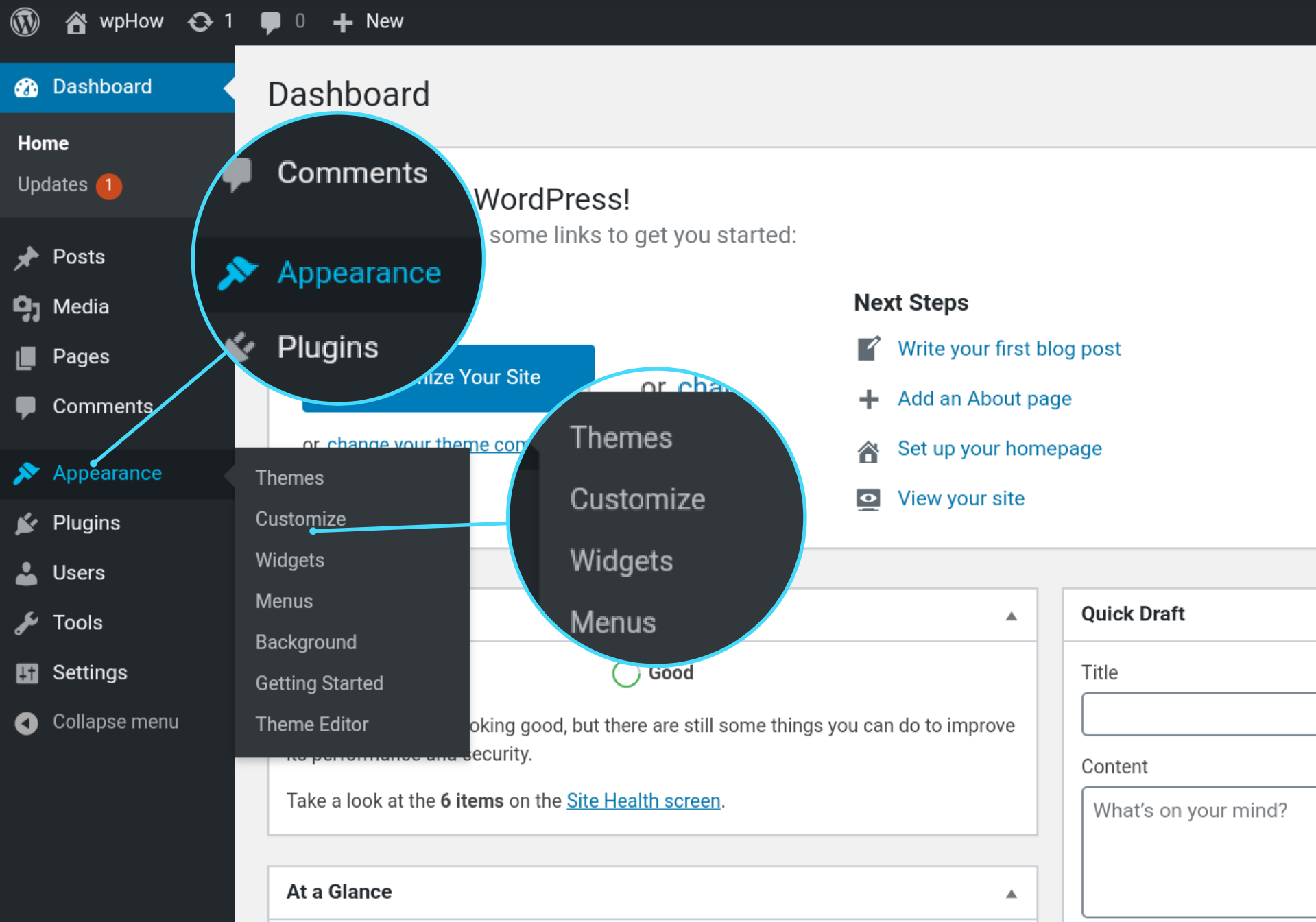 Step 3: Click on Default Settings.
Step 4: Click on Site Identity.
Note: For some themes (like the default WordPress themes), the Site Identity option may be present on the Root level of Customizer.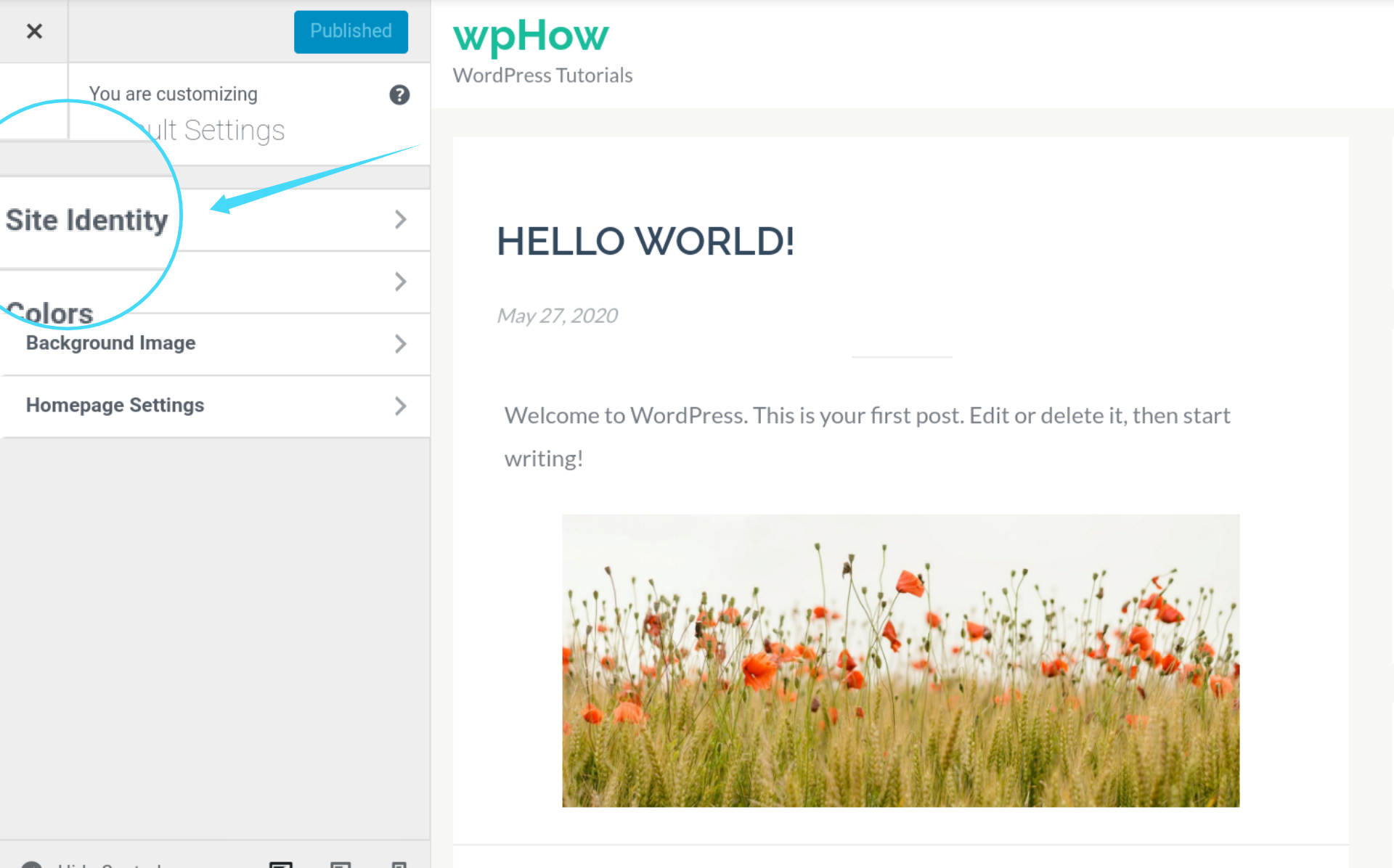 Step 5: Editing Site Title and Tagline Settings.
Step 6: Publishing and verification of new settings.
Finally, click on the publish button and check these newly added Site Title and Tagline Settings in a Web browser.
These settings can also be seen in the view page source of any web browser under <title> tag.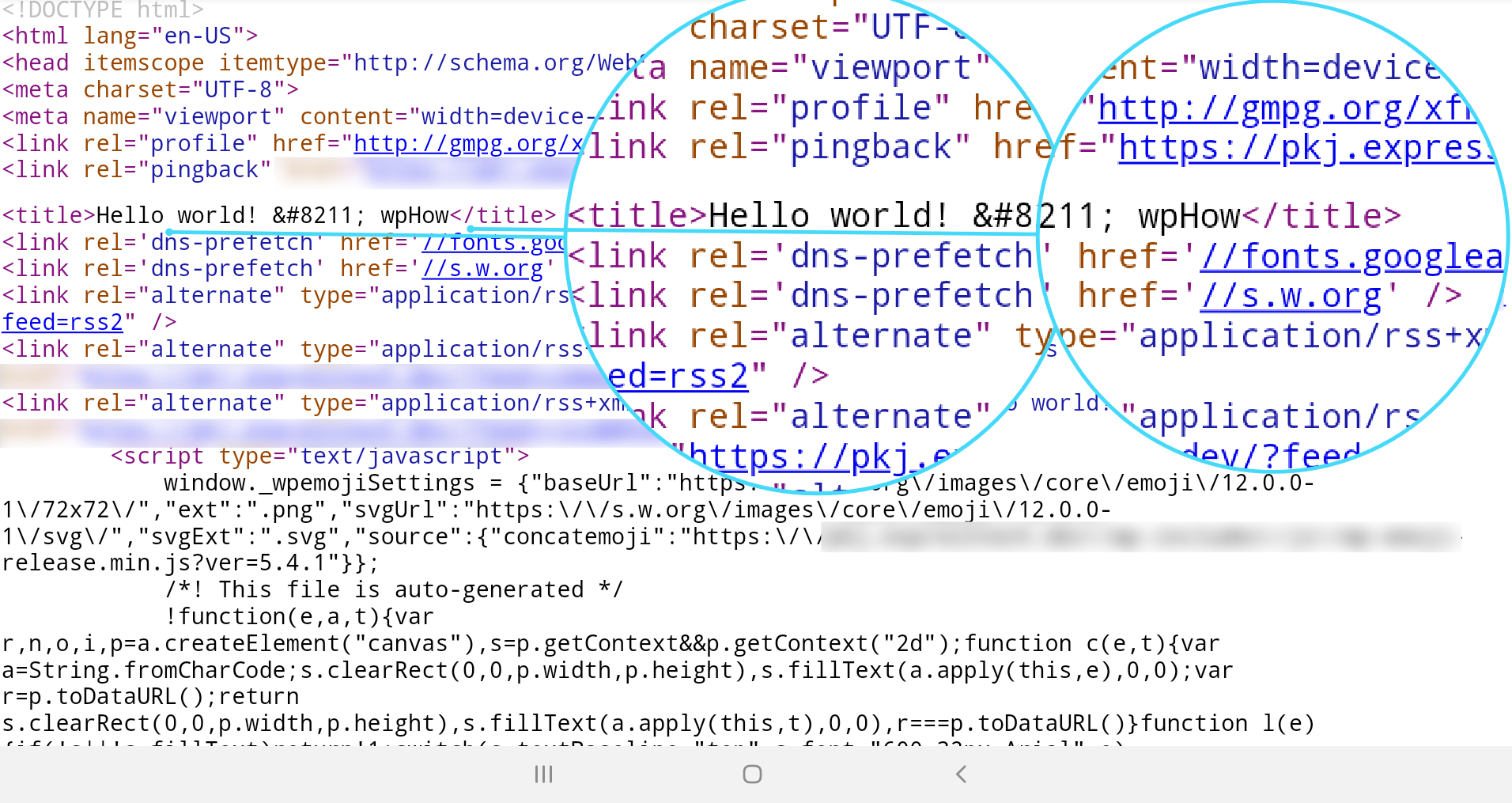 Stuck Somewhere?
Connect With
JustHyre
Hire WordPress Engineers for custom jobs like Website Customization, SEO Optimization, Clearing a Hacked Website, Installation & Configuration & more.
Connnect with JustHyre