Using The Gallery Block in WordPress – Explained
In this article, we will completely go through creating a gallery block, every important point to concentrate on the gallery block, different plugins and Gutenberg specific plugins, and in-built gallery block supporters. And finally, in this article, we will look for every necessary thing that should be imported for customizing the post or the page of your WordPress site to the most. Let's get started.
Creating a Gallery Block
Create a page or a post and check out with the Gutenberg block editor such that it's easy to add a gallery into a page or a post.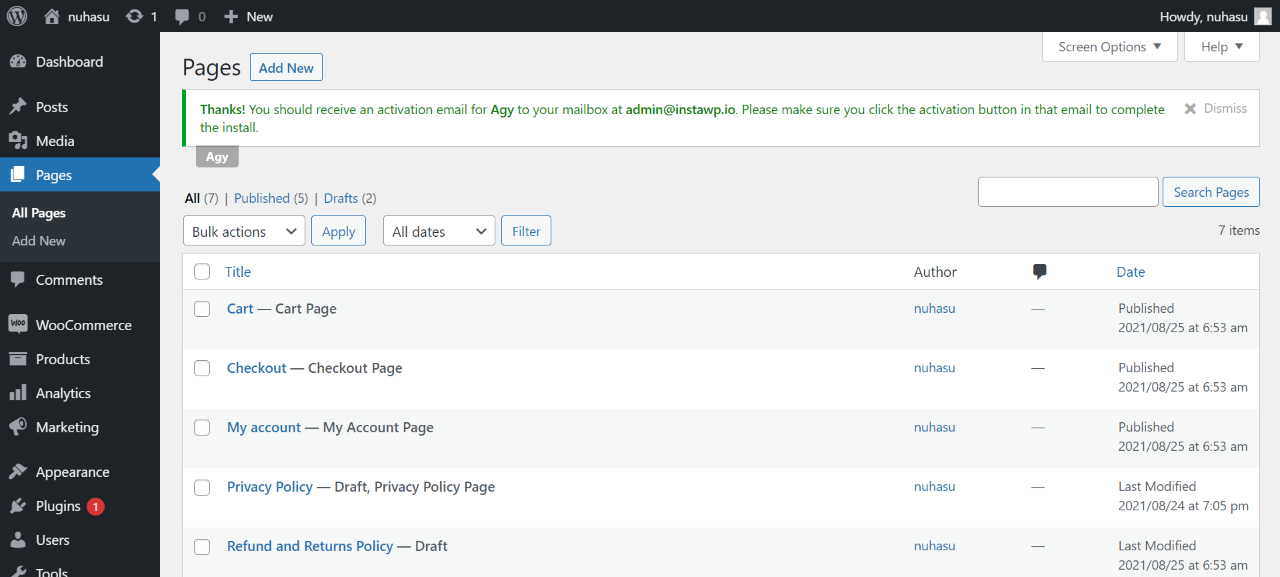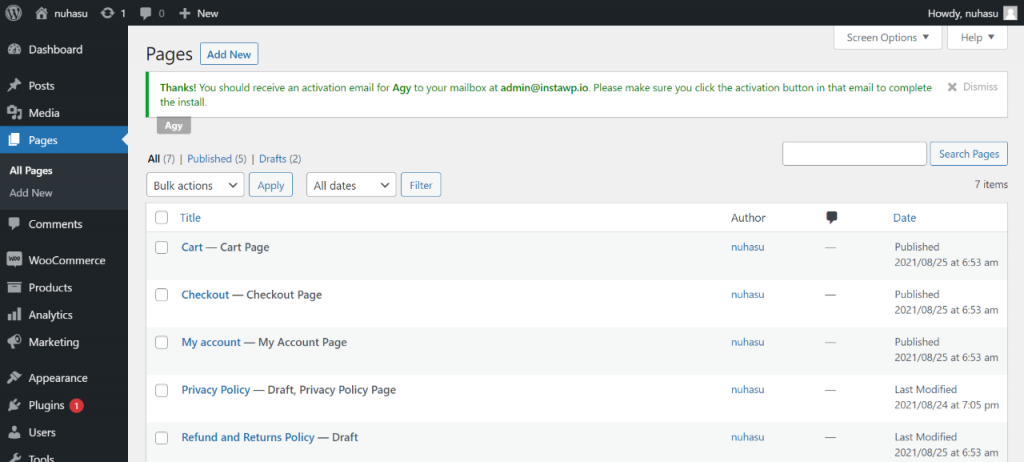 Now, click on the blue color plus icon and search for the element called the gallery and click on gallery.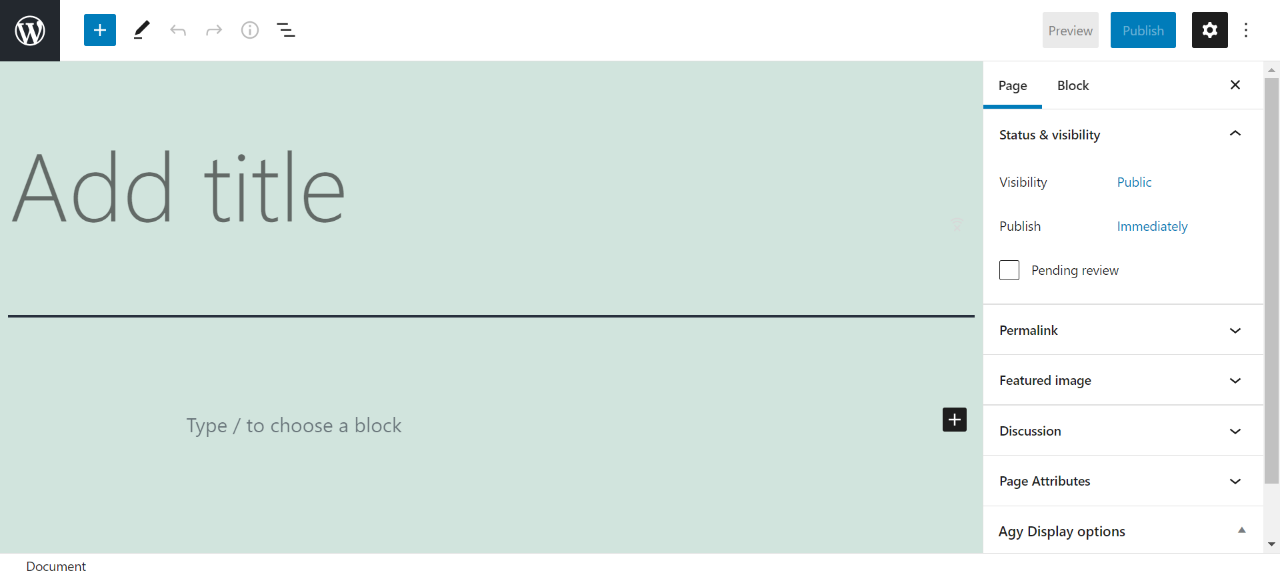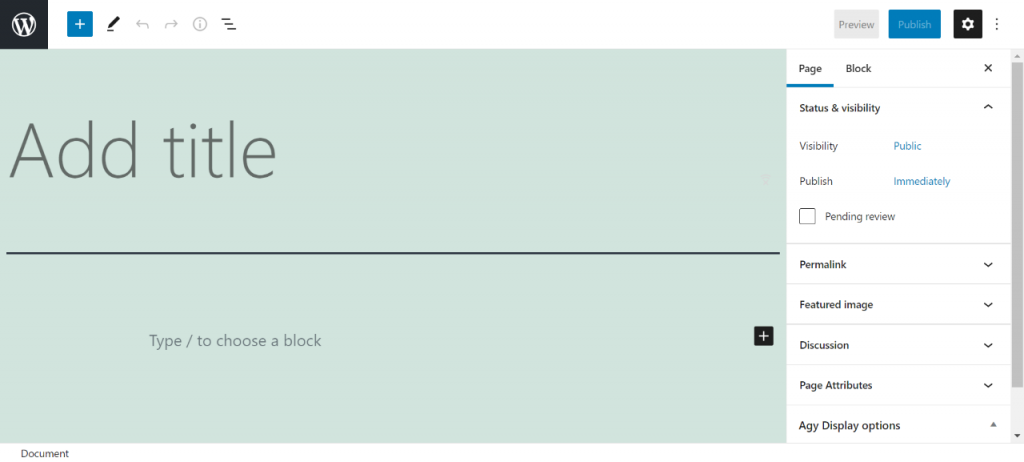 Now upload images or go to the media library to select a bunch of pics that you have to put into the gallery.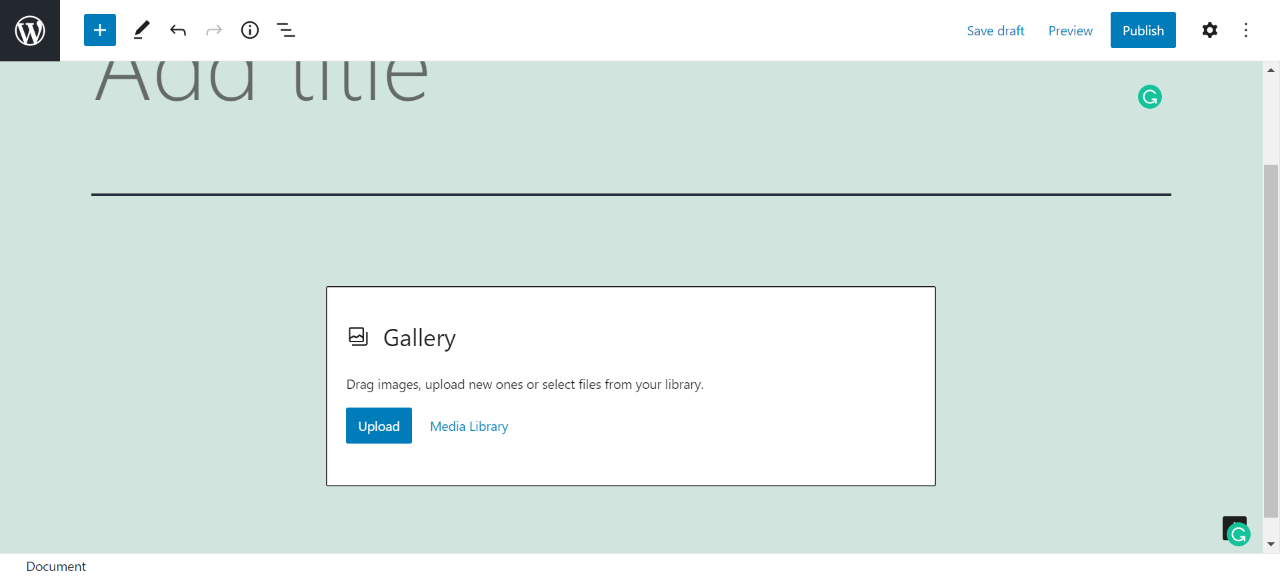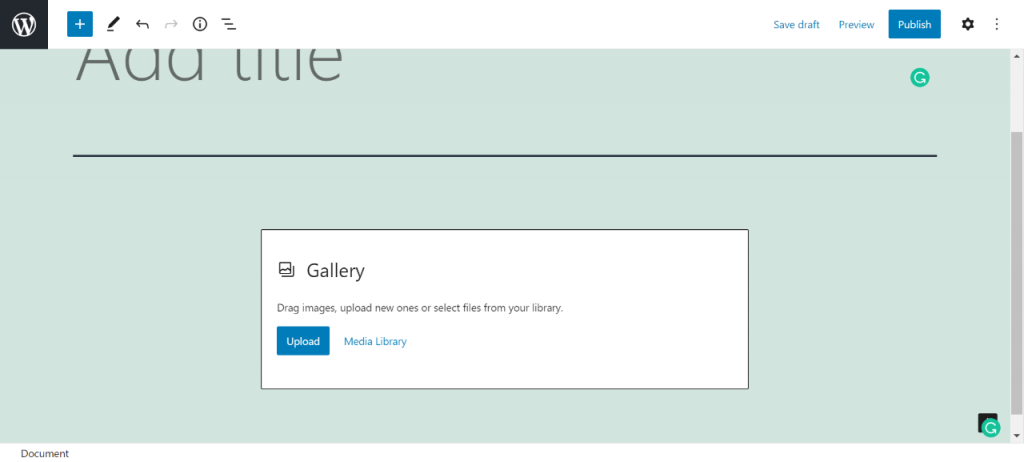 Once done, you can find different customization options, such as gallery settings that include columns, cropping images, aligning the images, and making the image size according to the needs or expectations as small, medium, or large.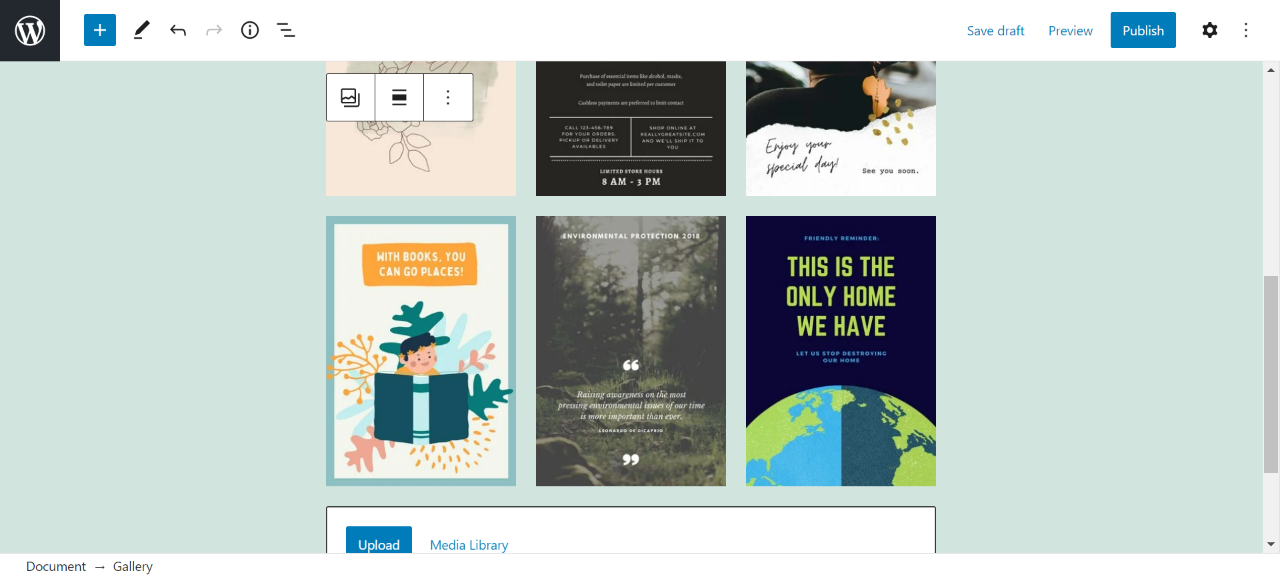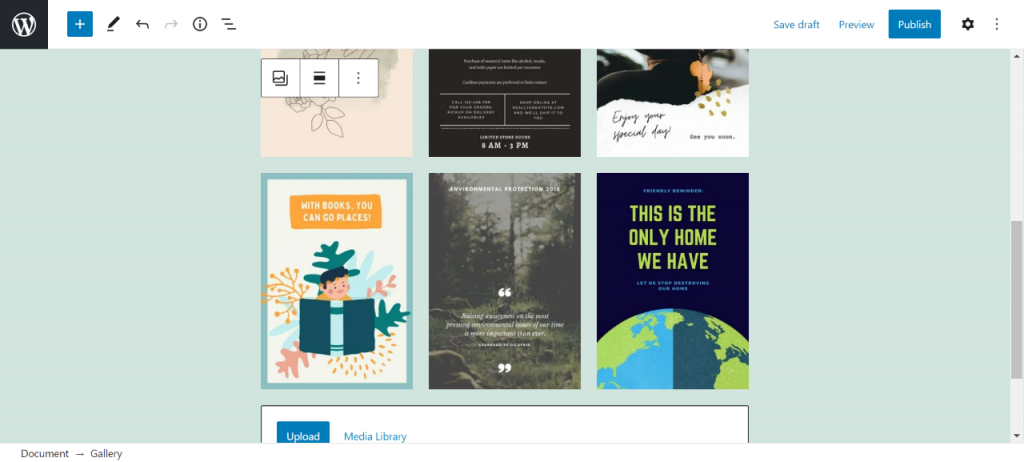 In that case, you can also make sure that you add your first back to the last by moving it sideways. And other options are that you can explore and even add a picture after you've selected a bunch of pictures that they can vary, and there are a lot more options to customize with.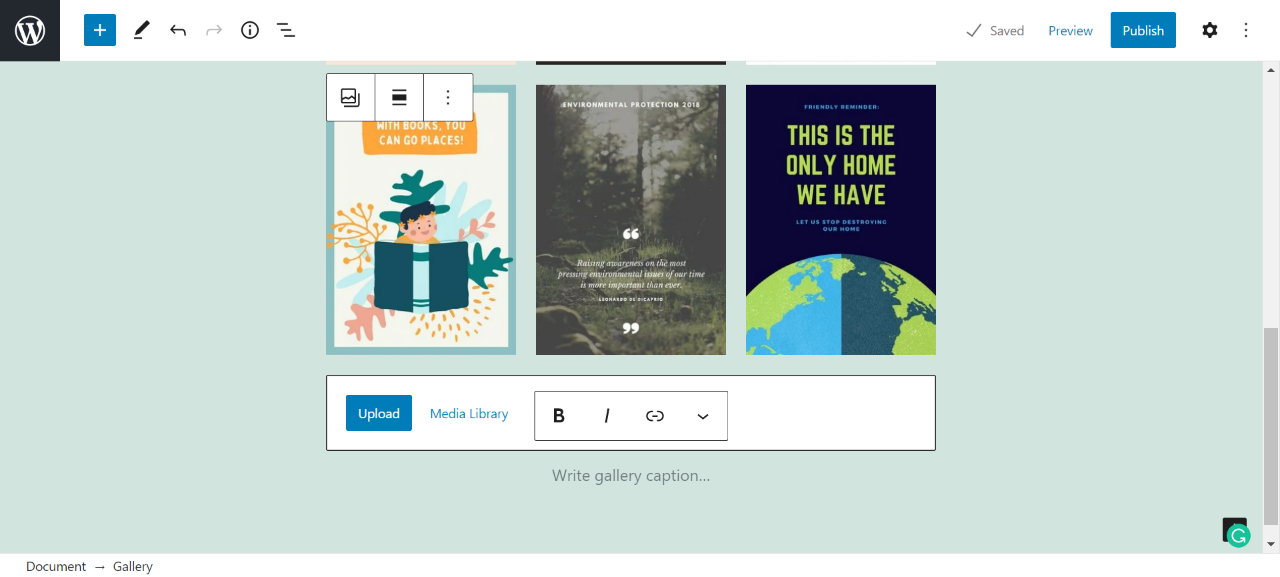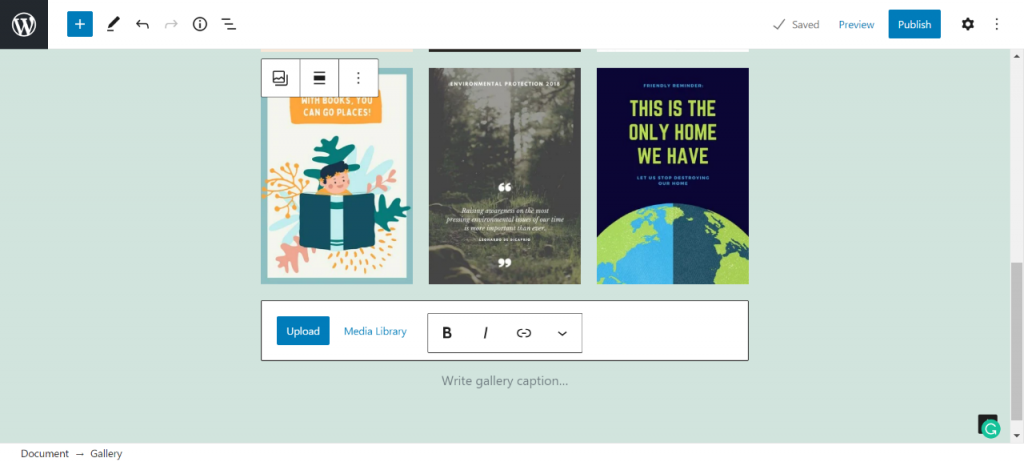 Once done, complete the complete post in means of text, other paragraphs, and all of the elements that are necessary for the page completion and click on publish or save the draft or save it for the pending review to optimize the post.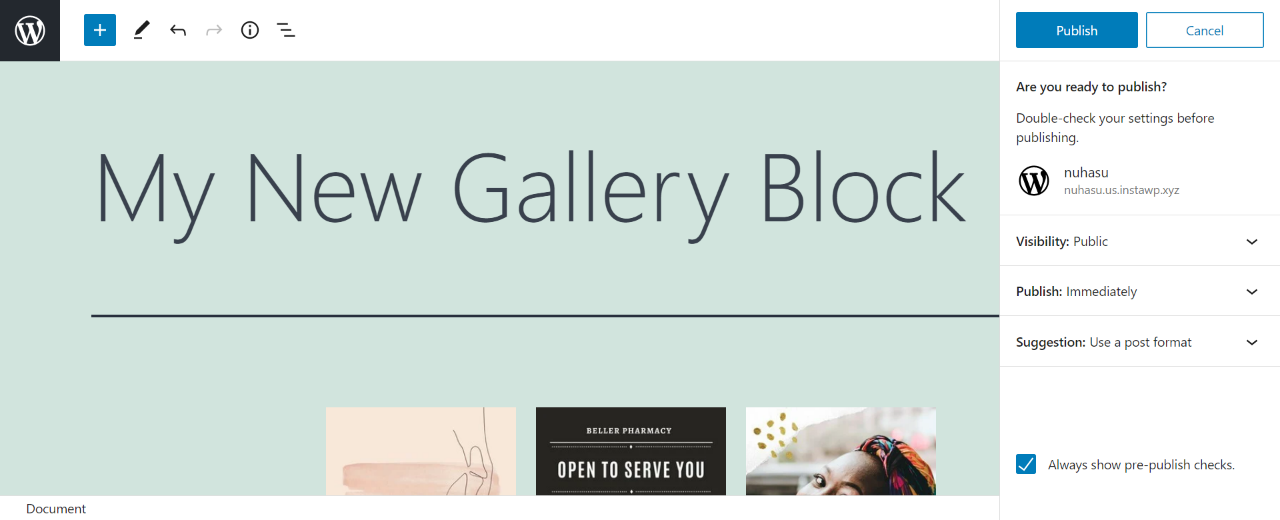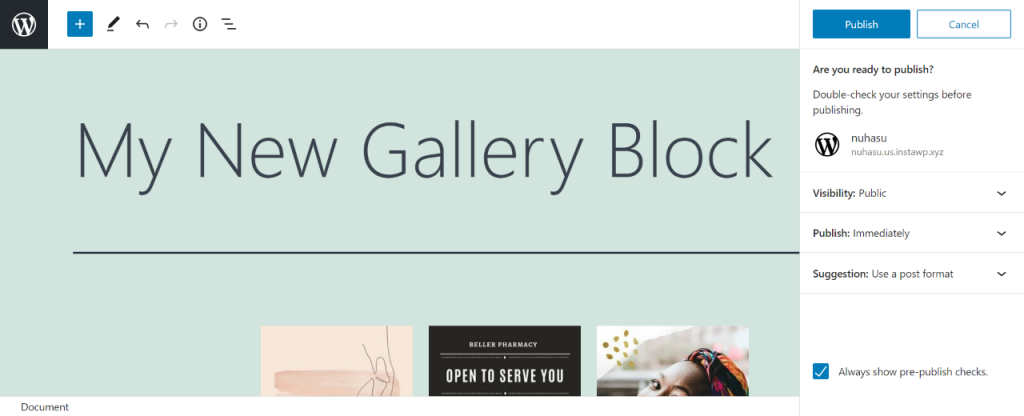 Now that you have completely added a gallery block with all the customization, along with the image size, cropping the image, making columns, prioritized, and completed adding the gallery block.
Some of the other features that you can concentrate on when editing the gallery block in load the following to add a gallery block, we choose to 'Add block button' and type for the gallery, and press enter.
But in the block toolbar, you can align it as the 'Left Alignment', 'Right alignment' or 'Center alignment' says that your pics are focused on the websites with the gallery toolbar supports multiple alignments such that it also includes wide or full width oriented alignments. Depending upon the theme that you've chosen for the post or the page. You can simultaneously change the blocks type from gallery to any other block, you can align it to the left-center or right find out the width that you want to align it with by adding a two wide width or full width comparatively. When only when the theme supports, you can edit the gallery block and go for the other options too.
Important Points to Concentrate In Customising Elements in Gallery Block
When you've added a gallery block, it's equally important to add captions for every image separately says that the images are represented about what they speak in the caption.
You can also remove the images or edit the images by clicking onto the pencil-shaped editor tool that is present in the block editor position in the gallery block. This is also helpful for editing that caption in the gallery. And also does say more about the cropping tool. You can select whichever image you would like to crop in the gallery block, which will not disturb the other resolutions of the images that are present in the gallery block. This option of pencil editor tool is really useful since you have images with different sizes and shapes selected at a stretch such that you will have to crop it according to the website as well as to the fixing columns.
Another option is linking, you can add three different options by linking the image to your gallery. You can add an attachment page to the image by linking it with the URL in the image, or add a media file or add none by leaving it blank too. This means you again by default leave it as what it is.
This determines whether your visitor gets to click on the image in your gallery to redirect to a different page that is necessarily a similar or sequential one, when compared with the image and post attached. With the advanced settings, you can check for this option in the advanced tab. And that will redirect you to the CSS class coding part where you can edit the gallery block with the CSS code, customized it, and more in an optimistic way.
This can be used if you want to talk to a style that is beyond the gallery's original style or making it more further elegant.
Given below are the seven best match gallery blocks that you can optimize your WordPress site with using the simple Gutenberg editor.
Guten Bee is a speed collection that is used for versatile WordPress blocks. Not just for the gallery block, but one of them is this gallery block which offers special and different functionalities to build a gallery block. This is just present within the Gutenberg editor. It gives a lot of additional features and the ability to create justified galleries that have different heights, easily adjustable colors, and spacing between the images. You can easily select an image which size says sizes and displays the best in the gallery. You can use navigation options multiple times and use that as adjustable timings along with autoplay resolution, such that you can also optimize slide show block and create a carousel-oriented posting view.
The second one is the Gutenberg based gallery block. This gallery block is a Gutenberg Page Builder tool kit. And this is another great customization tool, which is best for the blocks as a plugin is having a strong layout block system such that, it prevents and helps users to create different layouts previously with using one lead page builder. It has been the most capable gallery block is used to make mass on three grid carousel slider type galleries and built-in box lightbox customizable fonts and different stuff such as image captions, image filters, and a lot more. So this is all one tool kit that you can use for image formatting or image gallery block format.
For the formatting comes the 'Full Image Gallery' WordPress plugin. This is an updated WordPress plugin that is completely compatible with the WordPress blog editor. Its free version is also available in the plugin repository. It basically offers six different gallery templates at the basic part. It also has a simple grid image gallery image of your gallery or portfolio. A justified gallery and also a single thumbnail oriented gallery depiction is also made simple when this plugin is adopted. So, customizing with this plugin is really simple such that you can add effects to hover your gallery.
Adding lightboxes is simple and easy. Also to navigate with different other features for block gallery, this is a photo gallery Gutenberg block and it is compatible with WordPress 5.0. And any version about that this is specifically aimed at the gallery blocks that is most preferable for photographers, artists, content makers, marketers, and writers.
For more WordPress queries and activity guides in WordPress do check out this link:
And to know more about the plugins and their functions or various types of optimizing the plugins, do check this: