How to Display "This Site Uses Cookies" Cookie Notice in WordPress?
Looking for an easy way to show cookie notices on your WordPress website?
Since cookies collect users' information and store it for a while, according to some laws, it is compulsory to obtain users' consent. And if you are not showing cookie consent, sometimes you may also be fined. making your site transparent also build's users' trust and loyalty.
Adding a cookie notice in WordPress is no rocket science. Here, in this blog, we will show you how you can display cookie notices on your website.
Why Do WordPress Plugins Use Cookies?
The solution is simple. By default, WordPress uses a certain amount of cookies for authentication purposes. To store session-based information for logged-in users and optimize their preferences on the website. And, the usage of this cookie information is of different types.
It also sets cookies, referring to the site owner's preference, the user, and the admin.
When someone leaves a comment on your site, it becomes a cookie.
Apart from this WordPress plugins can make a set of their cookies to store different information to make the customer or the user experience more specified and more customized by past experiences.
Cookie Consent Plugin
How Do I Add Cookies to my WordPress Site?
Under the cookie settings, check for cookies and click on cookies to open the cookies setting page.
Now, manage the cookie settings and consent management along with the site data options.
And, on the next page, you will have a list of all cookies and site data being stored on your browser.
But for all websites you ever visited, you have eventually added cookies to your WordPress site.
Do I Need Cookie Consent On My Website?
Essential cookies would be cookies that are used to remember basket items during the making process and shopping online such as adding to a cart, adding those lists, and a lot more.
Similarly, necessary cookies have a different kind of consent. And sometimes, it doesn't need specific consent either.
The cookies are optimized, as per the specific needs. The information is stored, and according to which categories the information is stored.
This is where the cookie consent plugin searches for the consent and updates it in the database.
Installing Cookie Consent Plugin
Search for the plugin and click on the install button. After done with the installation, click on Activate to activate the plugin.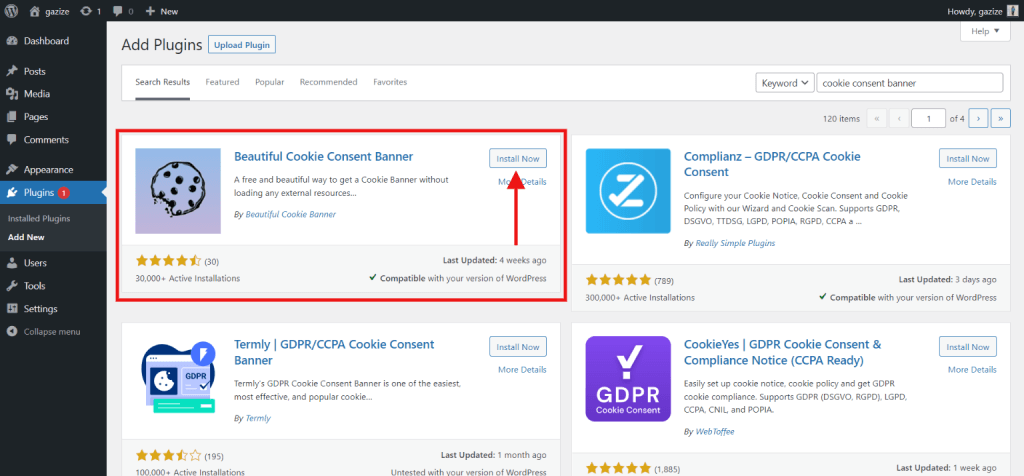 Once done, click on Settings > Save Changes > Refresh the site to see what has changed.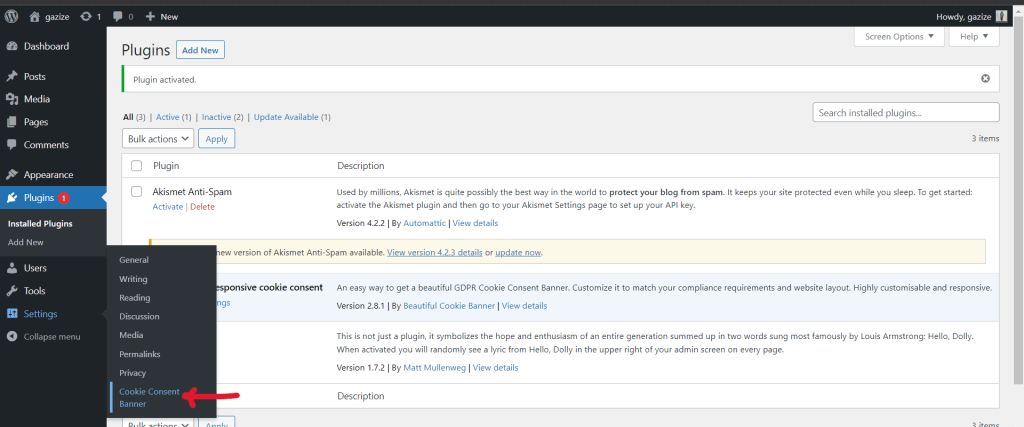 Now, get back to your website and check whether your cookie consent banner is successfully installed and check whether it has been activated successfully.
Once this is over you have successfully made your cookie consent banner appear on the website.
How to Add Cookie Consent.
First, go to your WordPress dashboard.
In the menubar section, go to "Appearance" and then to "Elements".
Now click on 'Save Changes.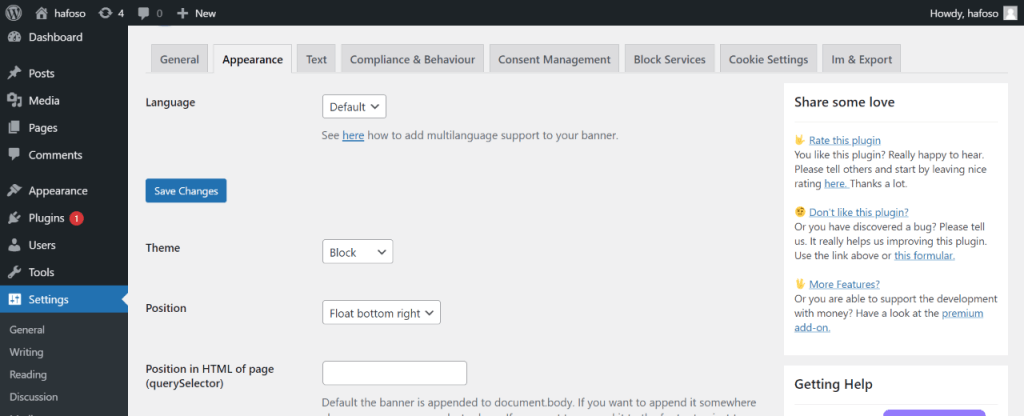 Choose a cookie consent title and give a prior title and content.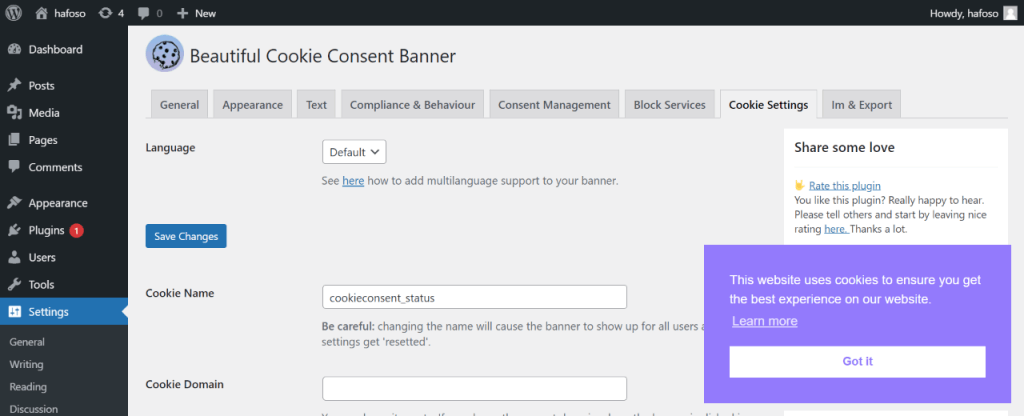 This way you can completely optimize your cookies without a plugin.
More than this, you can also scroll to the notice design section and check for 'choose the position', 'Animation', 'button style', 'colors', and a lot more for the constant Cookie.
Cookie Constant Pop-Up on Your Website
You can set a button class, and add some customized CSS code for your pop-up instantly. Once finished, you can save the changes. As to make your cookie consent banner more optimized. Now that you have added the cookie consent. banner or cookie notice on your WordPress website, and you have successfully displayed cookie notice onto your WordPress site.
To install and add 'Cookie Banner oriented optimization plugins to your WordPress site, click on the link below:
Wrapping Up
And that's it for this blog. We hope this blog has helped you display cookie notices on your WordPress website. Your site may be setting cookies on your user's browser and it is important to take their consent before accepting cookies. this blog is a detailed guide on how you can set up a consent cookies notice on your website.
if you like this blog, you may also read our expert's pick for 10 Easy Steps to Build a WordPress Site! and a step-by-step guide on
How to Create a Newsletter in WordPress? (6 Easy Steps).
Stuck Somewhere?
Connect With
JustHyre
Hire WordPress Engineers for custom jobs like Website Customization, SEO Optimization, Clearing a Hacked Website, Installation & Configuration & more.
Connnect with JustHyre