Add Age Verification Plugin in WordPress – 5 Min Simplified Guide
Adding age verification in WordPress is simple. Now you might be thinking why do we need age verification on a website? Age verification is not required by law. However, due to the nature of the content, some website owners might need age verification before giving access to the content.
Here, in this blog, we'll also be looking through important plugins that are specifically useful for adding age verification to your WordPress site, and enhancing your WordPress site with these plugins is the best option.
What Is Age Verification?
Online age verification is a process where a user confirms that he/she is old enough to browse the content. Just like in the offline world, it is very common to expect a store clerk to check for ID while buying certain products like alcohol or cigarettes, one can expect the same in the case of an online entertainment platform. Age verification is the key part of KYC (Know Your Customer) and should be used by platforms like social media, dating apps, online gambling, crypto trading, and likewise.
If you own one of such websites or want an age gate for your WordPress website, below are a few plugins that might work for you.
Age Verification Plugin
1. Age Gate Plugin for Age Verification
Age Gate Plugin is one of the new releases on the WordPress site. It is one of the plugins that has been posted and written at a very fast pace. Despite it being a new arrival, it has distinctly shown a feature that has improved the best reviews and results from responsive developers and potential clients using age-gate as a WordPress plugin to implement age verification methods in their WordPress site. The important and enhanced features that are the most helpful in the HK plugin are listed below.
Features of Age Gate
It chooses between restricting your entire site or just specific content from the common crowd.
This feature enhances your site completely being blocked from the users such that it does not ask for restrictions for everything unless mentioned by you on the settings.
It adds an escape, specifically onto your registration forms, such that the registrations are verified, and it is confirmed that it has a particular age set of people that are allowed to use according to the government, As per the website feature three, it allows users to input it through three different methods that can be simplified with a yes or no option.
An additional option or an option and remember me box always tends to appear to users, such that the users can check to avoid future age checks.
Excludes the logged-in users from its checks such that the users do not get frustrated frequently. features six it is completely SEO-friendly common goods and crawlers are omitted when it comes to age checks.
2. Age Verify Plugin
Dispensary age verification is a technical tool for the dispensary or weepy dispensary plugin. You will not initially use the core plugin to use this ad and you can separately download it from the WordPress site blog in that directory. It's a lightweight and completely flexible solution adding an extension that adds a simple key to our entire site.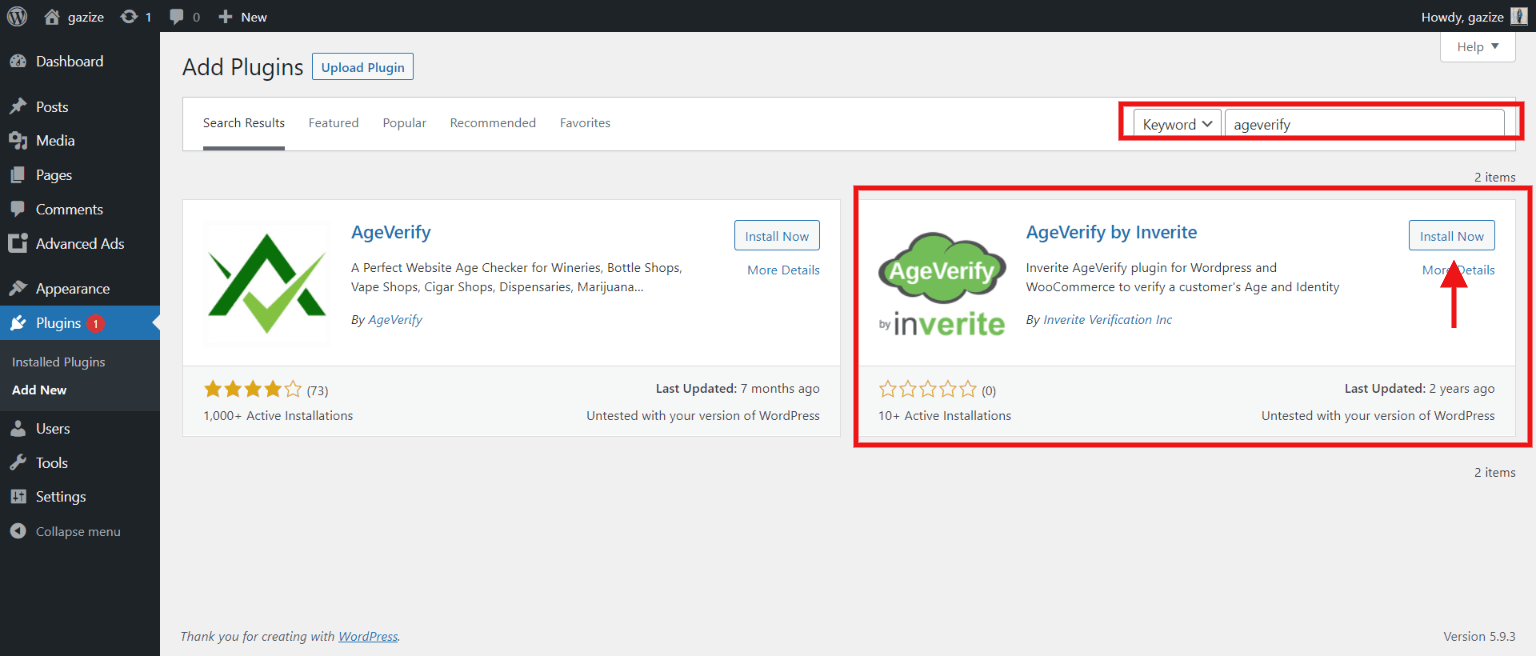 The site becomes more influenced and more important.
It secures the plugin will now show educate on how visitors first visit no matter which page they are to land on India website age verified plugin three age verified.
This is a bit heavy WordPress age verification plugin and it has tonnes of differences. different templates that match a variety of users depending upon the user's and the technician's needs for the website. And the client needs to be satisfied it isn't.
It has the flexibility to make the user set custom cookie expirations and custom redirects URLs to your site.
3. Verified Plugin for Age Verification
This was the first plugin on the list that doesn't offer any kind of free version and it is still affordable since its version costs $17.
It is completely worth it since your site is completely secure and is verified when a person enters and there is no crime committed, or restrictions being misused to how to set up ID verification with WordPress plugins to do the same you will simply have to make the process validating whether a user should have access to some particular content in your website or the particular website based on their age.
One of the common reasons why age restriction has been prevailing. An important circumstance is that society would have to prevent minors from accessing certain adult themes. The content and restoration of the childhood cyber system have always been prolonged to keep safe citizens in cyber.
This is one of the important steps we take for creating gated content on WordPress, which is gated content. gated content specifically enables the site owners to capture and make the information from visitors for lead generation.
Usually, this option is done by showing the visitors forms and asking them to fill in the information before they are to access any content on your website or certain content on your website.
However, you can also educate or get content to provide good content by requiring other actions from visitors. Why good content? The following conditions are the best examples of why good content is an important cause and need in the website.
It is important to note that then you are not hiding your good content. From certainties, visitors are anyone who finds your premium content through Google or any other search engine and may be able to access it without even filling out the form you provided on your website. So make sure that it is essentially made such that it makes good irrelevant. It doesn't make it irrelevant. There are several ways to hide content from search engines.
Contact Form, gated content plugins one plugin to before and after lead capture plugins for WordPress plugins three simple memberships are all the best plugins for WordPress to make good content easy and more enhanced These hands-on plugins you will have no difficulty in creating good content for your website. And you'll have to work less to make this all happen in seconds.
The first thing you'll need to do is install and activate it or any similar plugins that will work for you. Read our step-by-step guide on plugin installation.
Once installed after activation, the plugin adds up to the new menu item that is labeled as getting onto your WordPress admin area in the dashboard present in the left corner of the left bottom corner of your site.
Clicking on it, head over to the plugin's settings page.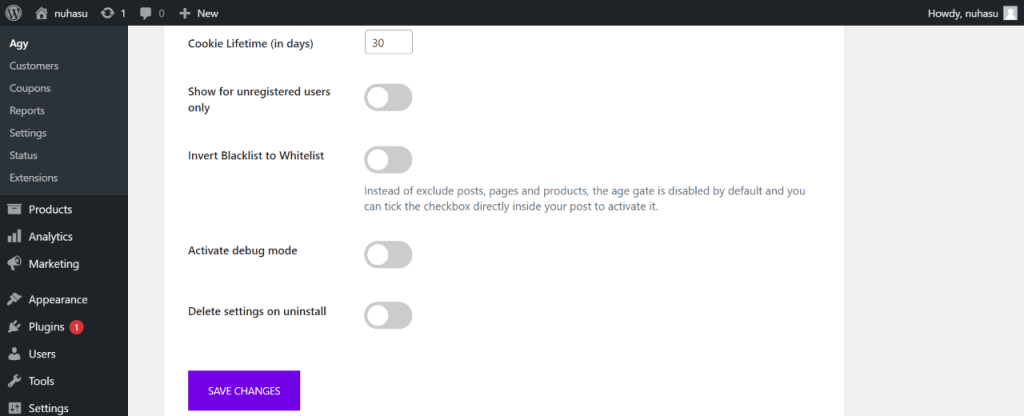 Enter the required minimum age for verification in the settings and choose whether you will have to apply the age verification restriction in one or one way on a selected content that is displayed on your website.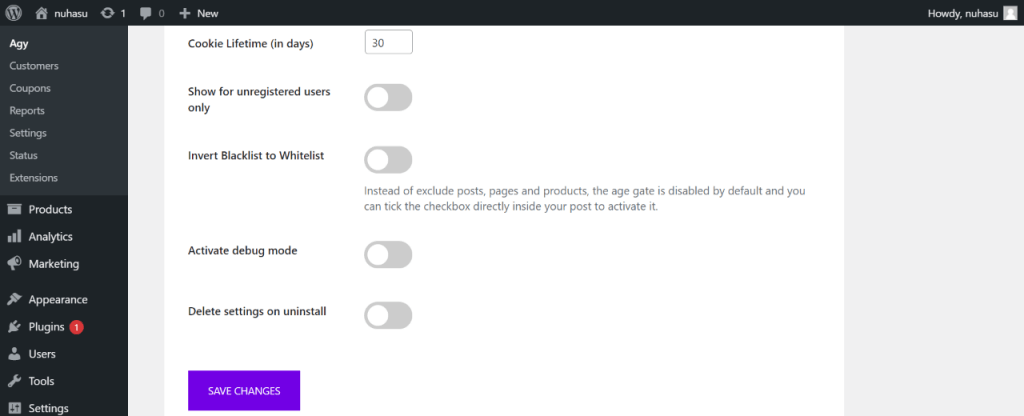 Verify the age: The verified age option allows you to select the different minimum age requirements for different posts and pages on their website.
For age verification, the plugin directly provides three different options. You can display a form where the users are free to enter their age choose the drop-down boxes or simply check with the Yes or No button. You can also make the users add the remember is verification option. Such that they can simply go ahead and enable remember me as a default option.
This enables the users from future predictions for their verifications every time they enter the website, five six, or seven. Once you're done configuring these settings, click on the Save button and save the changes to store the settings on the website. Now you can refresh the site and visit your website to see the age verification screen changed and optimized to see activated on your website. We have finally configured our site and verified our parasite.
Wrapping Up
And that's it for this blog. We hope you like our guide on adding age verification to the WordPress website. Even though no user needs to verify age before accessing some data on the internet. However, verifying age gives them an idea that your data is age-sensitive. If your work is age-sensitive, it is highly recommended to have popups and warn them about the age-sensitive data.
If you like this blog, also read our other amazing blogs on How to Add a Bitcoin Payment Gateway to a WordPress Website. (4 Easy Steps) and a guide on How to Clear WordPress Cache (4 Different Methods).
Stuck Somewhere?
Connect With
JustHyre
Hire WordPress Engineers for custom jobs like Website Customization, SEO Optimization, Clearing a Hacked Website, Installation & Configuration & more.
Connnect with JustHyre