How to Add Revolution Slider In WordPress? (Simplified 5 Min Guide)
Add Revolution Slider: We'll be going through the Slider Revolution plugin and optimizing it in your WordPress site in this blog to make your website more unique. Most people will say that you have beautiful websites that are working when you add slider revolution to your site.
What is Slider Revolution?
A quick run-through about the Slider Revolution theme is that when you want beautiful sliders sliding on your website, you can never go wrong with Slider Revolution as it has proved to be one of the best plugins among the 1000 chosen ones in the WordPress professionals preferred plugins.
To beginners, the plugin may look a bit confusing as it has come up with features that enhance your WordPress site the most using the slider features.
Accessing this plugin and optimizing your site may be sentenced quite simply like this: All you need to do is do the basic installation along with the basic setup and then, add layers to your slides. Now, start creating stunning and amazing animations and more on your website to add slider revolution as a part of your website.
Add Revolution Slider in Pages of your WordPress Site
For this, you'll have to head over to Pages, then head over to add new and you will have created a new page.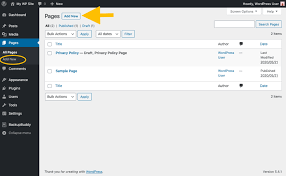 Now, simply start editing your page in case you don't want to add a new page, but already have a page that should be edited, Click on the blue '+' symbol or the element button, to add elements.
A new pop-up will emerge as Revolution Slider 6.
Now choose Revolution Slider Six and select the slider you want to use on this page and continue by clicking on the 'Add Selected slider'.
Installation and activation: Add 'Revolution Slider' Plugin
Head over to Slider Revolution's official website check out its downloadable version, and download it.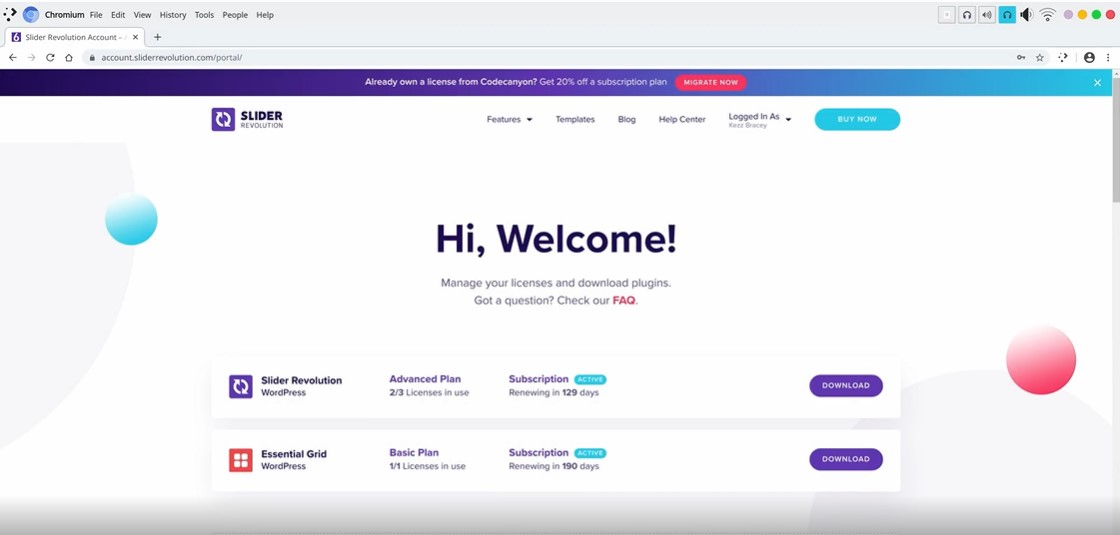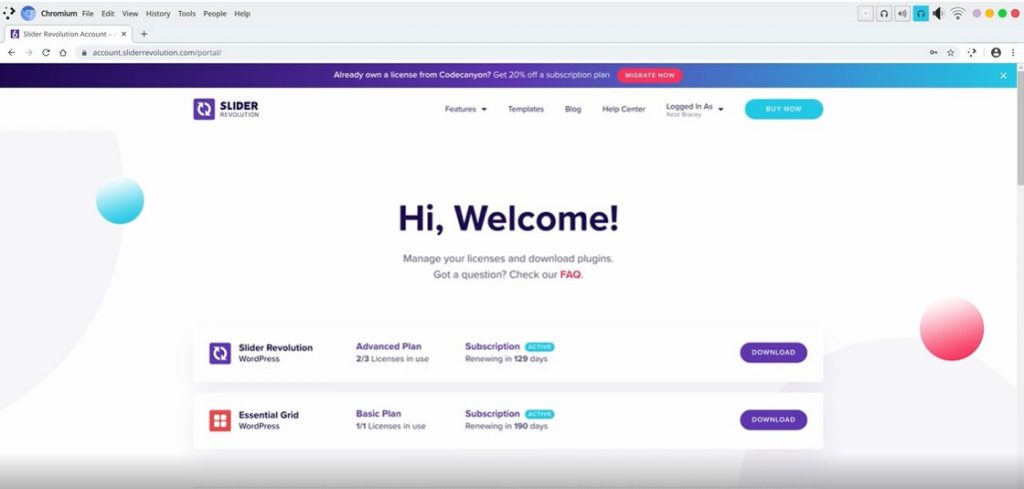 You'll get a zip file downloaded once you click on the download button.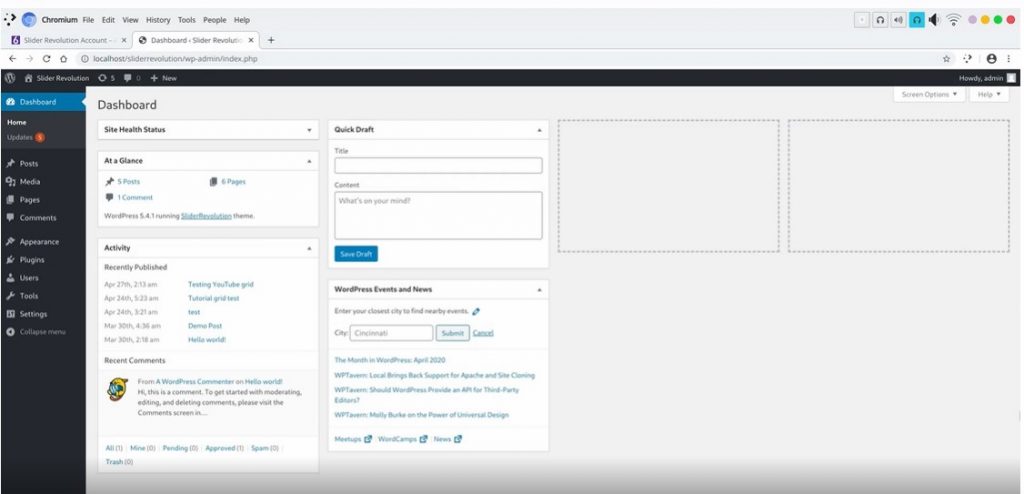 When completed, head over to your WordPress website and click on Plugins.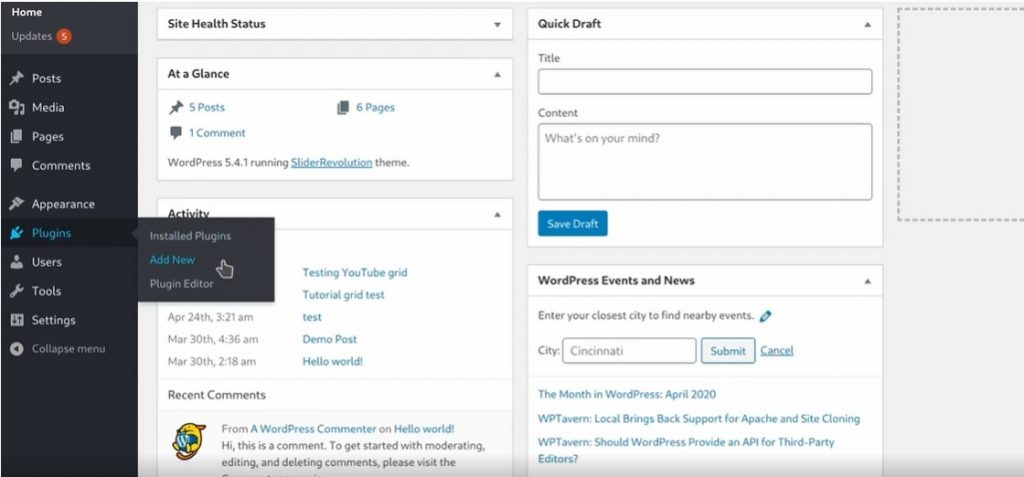 Click on Add New >> click on Upload.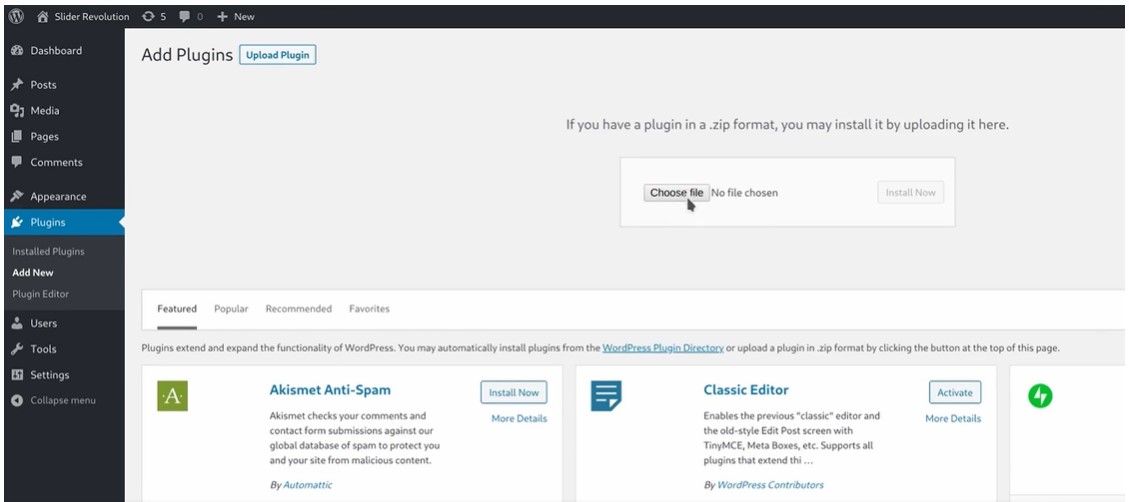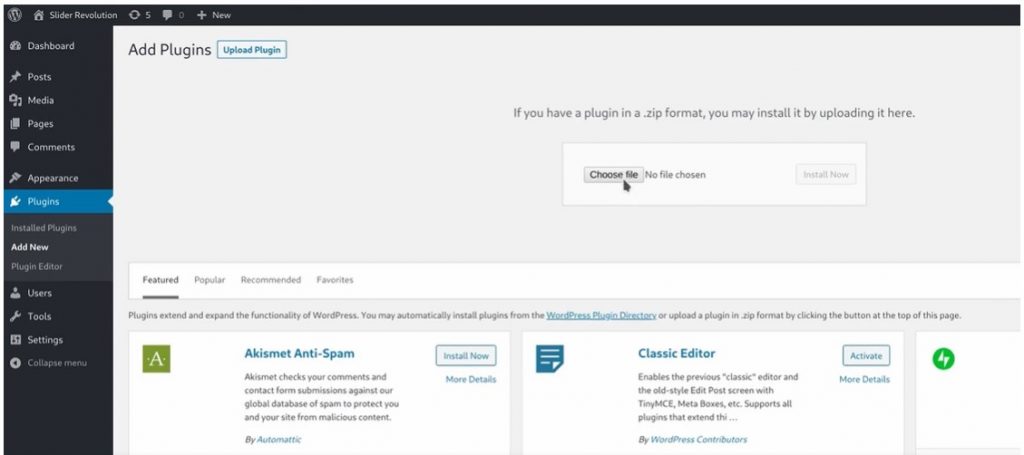 Upload the downloaded plugin onto your site and click on 'Activate'.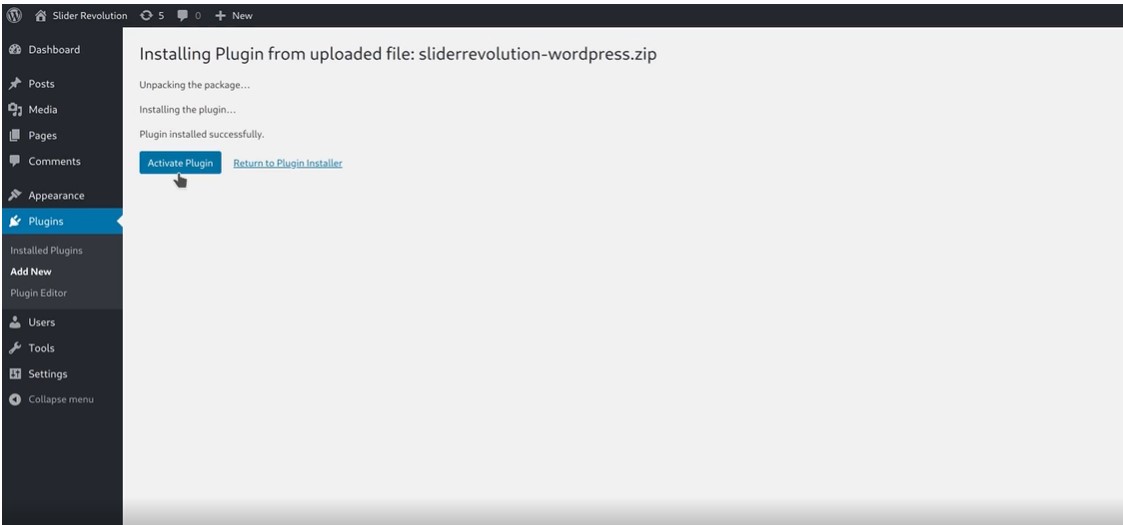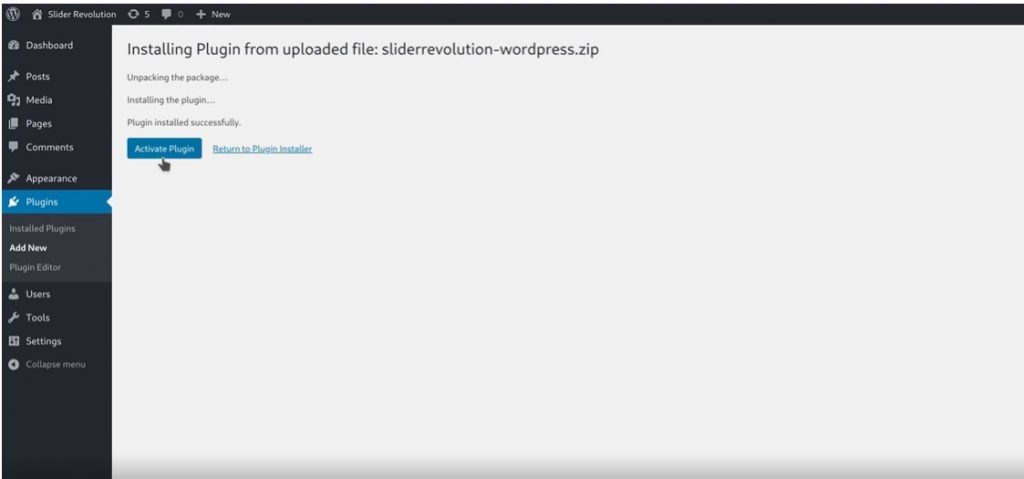 Registration for the Revolution Slider Plugin
Once uploaded on your WordPress site,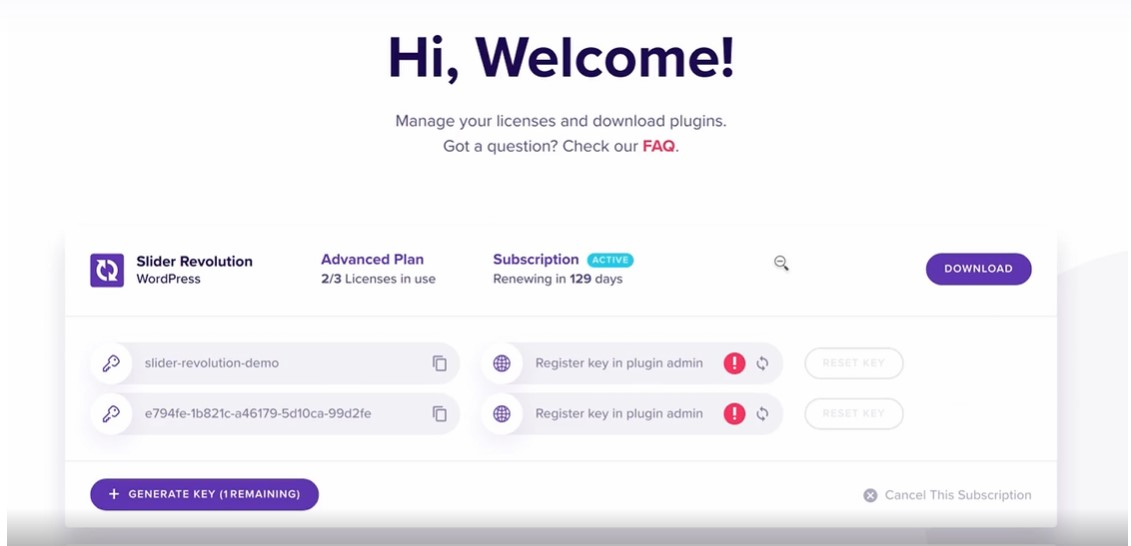 Check out its subscription process on the home page and elaborate on the downloaded plugin block to find key activation codes. Click on the copy option and paste the copied code on your WordPress site.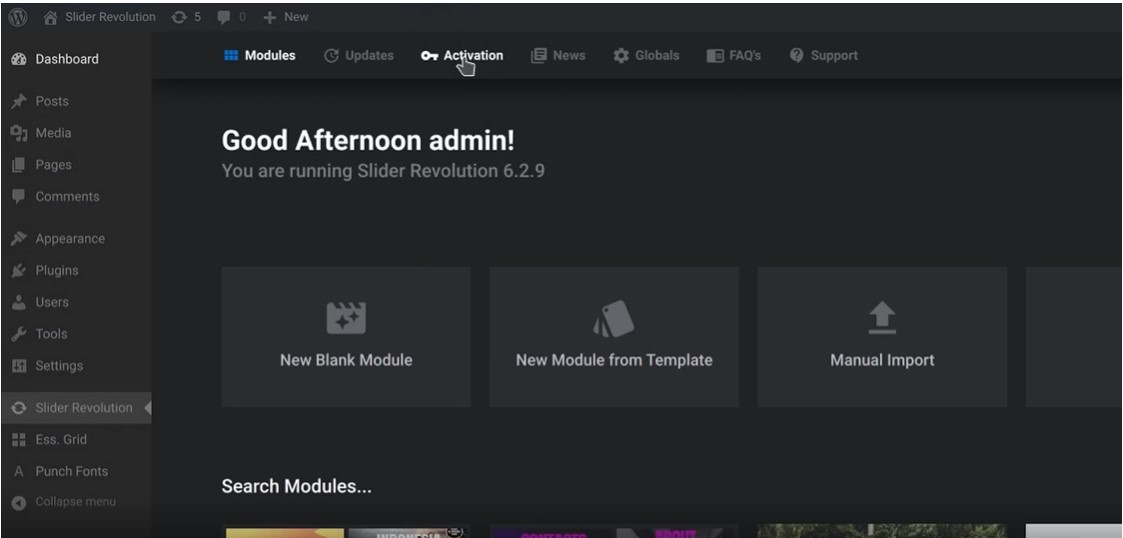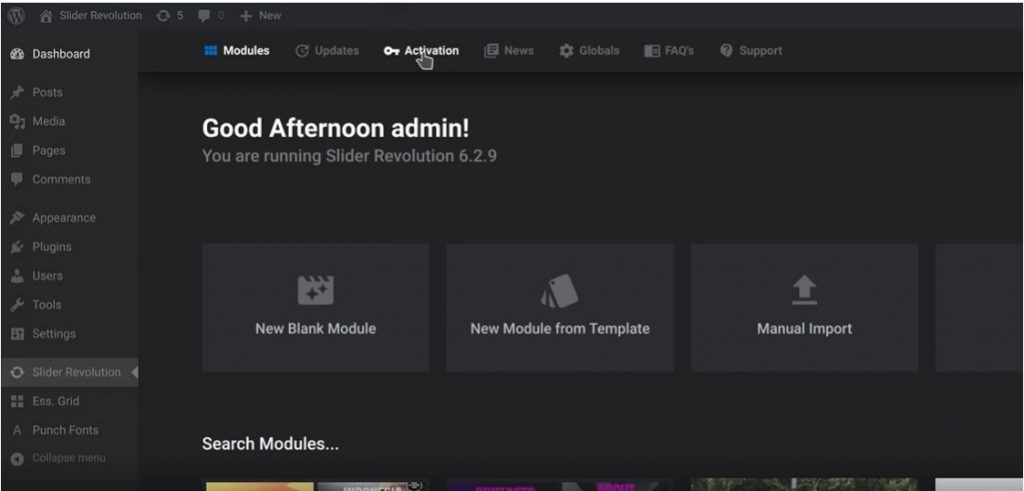 For this check for the 'Slider Revolution' option in the right corner of your dashboard, paste it on the required column, and click on the register button. It says that it has registered the code in a green button marked as "Registered".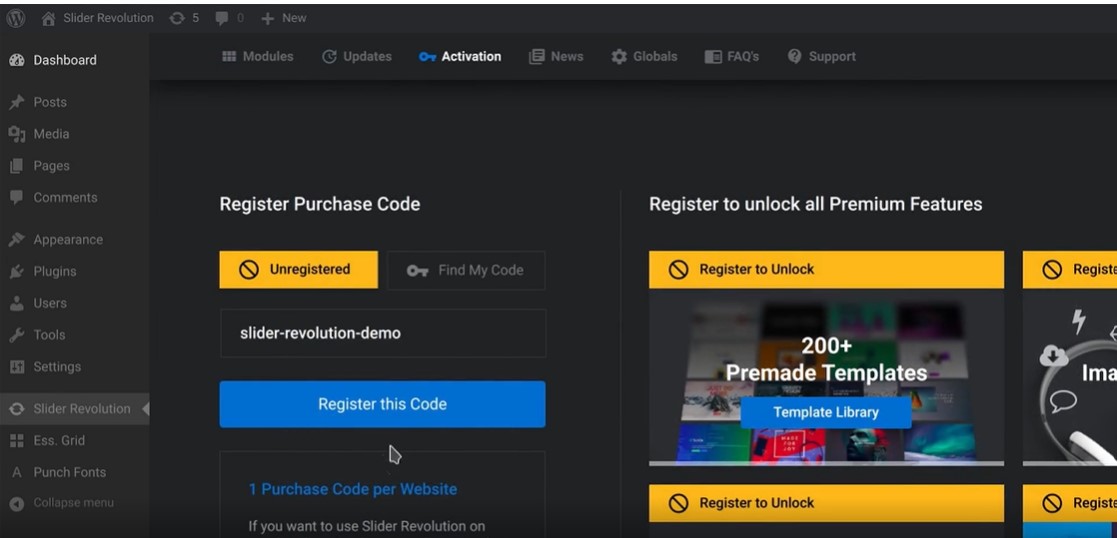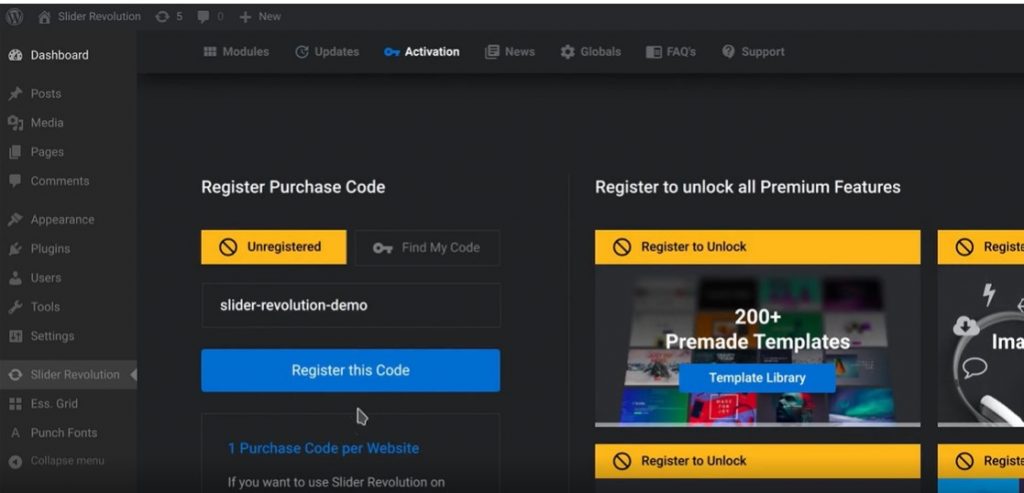 Now that you have access to a lot of plugins, templates, elements premade layers, and animation premium one-on-one support center.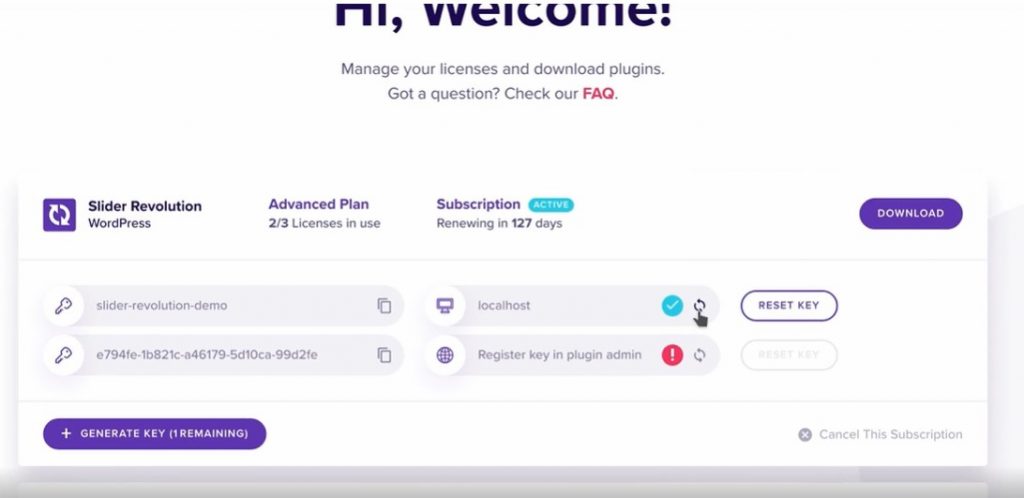 The Slider Plugins Add Ons images, videos, icons, and a lot more. So do not forget to register your plugin after activation of the key just now go back to the homepage in the slider revolution website and click on the Refresh button that is beside the register key in the plugin admin area.
Now that you will find your localhost connected along with the website, and eventually, the key that you will have access to directly with your WordPress site, and your select slider revolution plugin, through the code.
Features and Functions: Revolution Slider Plugins
A lot of functions can be included when you have installed the Slider Revolution plugin on your website. These include creating and customizing your first slider and displaying your slider on the page. Adding sliders in the working area, and adding layers to the page, making sure that the layers are completely responsive to the user, animating your layers, making vertical sliders.
Adding shortcodes to slides to make them more optimized and more customized adding buttons to slides, creating statistic layers and static layers, adding slide transitions, adding exit animations, creating parallax effects in your slides, and your sliders, making layers changes on hallway effects, adding frames around the sliders and slides, adding navigation arrows and bullets, and a lot more. Eventually, this is just the beginning of all that you can explore deeper into the slider revolution plugin on your website.
To install and add 'Revolution Slider' to your WordPress site, click on the link below:
For more WordPress queries and activity guides in WordPress do check out this link:
To know more about the plugins and their functions or various types of optimizing the plugins, do check this:
Stuck Somewhere?
Connect With
JustHyre
Hire WordPress Engineers for custom jobs like Website Customization, SEO Optimization, Clearing a Hacked Website, Installation & Configuration & more.
Connnect with JustHyre