How To Add Post Excerpt In WordPress? 2 Easy Ways
What Is An Excerpt?
A WordPress excerpt is a post summary or a short description of the post. A theme uses an excerpt as a preview to show what the post is about. Instead of showing the full post content. If an excerpt is not created by the post writer then WordPress automatically creates an excerpt for the post. According to WordPress ideal excerpt is one to two-sentence long descriptive text that covers the gist of the article, by default an excerpt length is set to 55 words in WordPress, but we can also control excerpt length for our WordPress post.
Where Do I Find Post Excerpt?
There are many places where you can find WordPress post excerpts, depending on the themes, their places are given below, where WordPress post excerpts can appear.
Search results
RSS feeds
Blog Page
archived pages
Portfolio Page
Homepage Featured Content
How To Add Post Excerpt In WordPress?
WordPress provides an excerpt box or field to add post excerpts, steps to add WordPress post excerpts are given below.
Step 1: Click On Setting Icon.
There is a setting icon at the top right corner of the post (see the image.)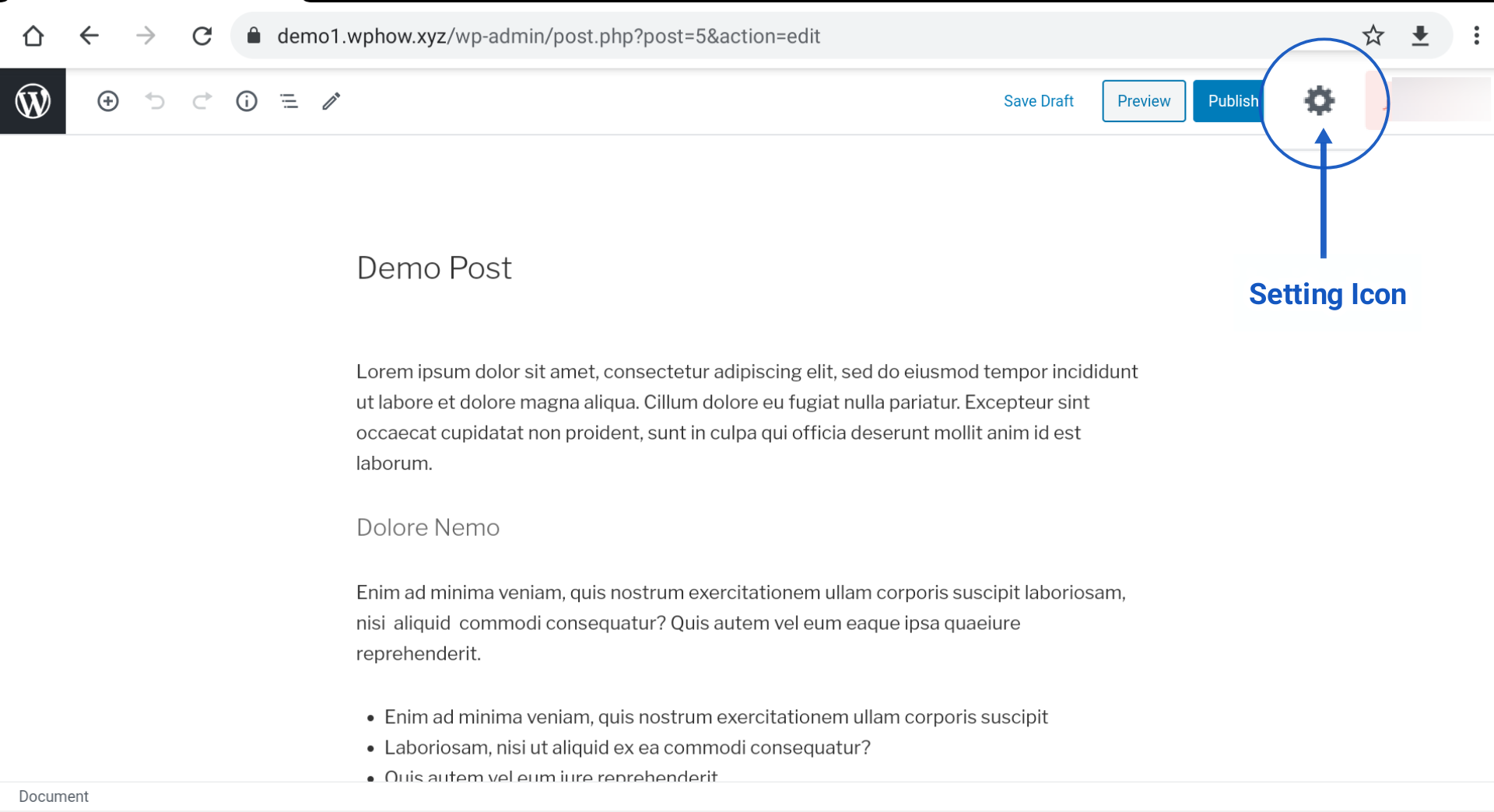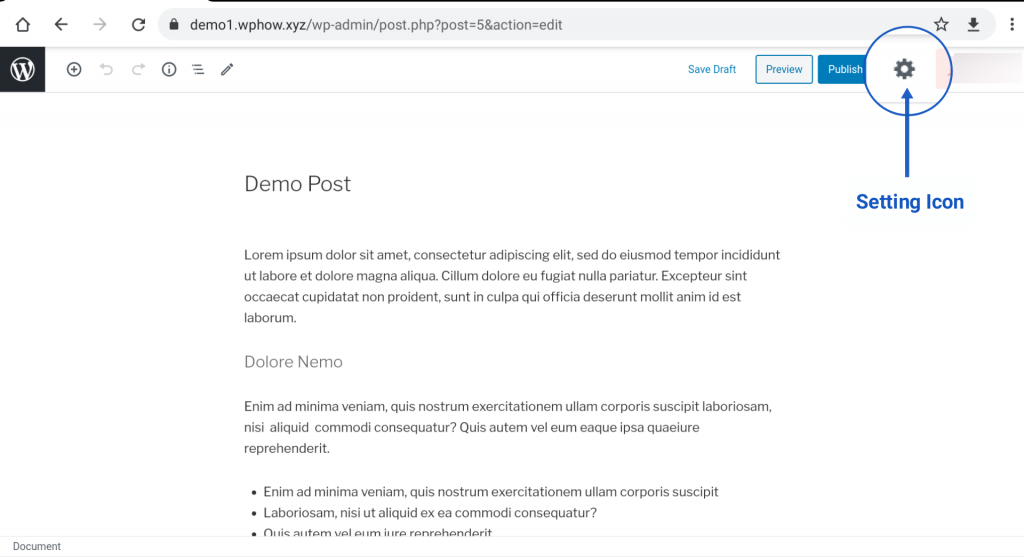 Step 2: Click On Document Tab.
Just click on the document tab under the setting icon and scroll down. You will see many options like Article Tags, Featured Images, and also Excerpt options.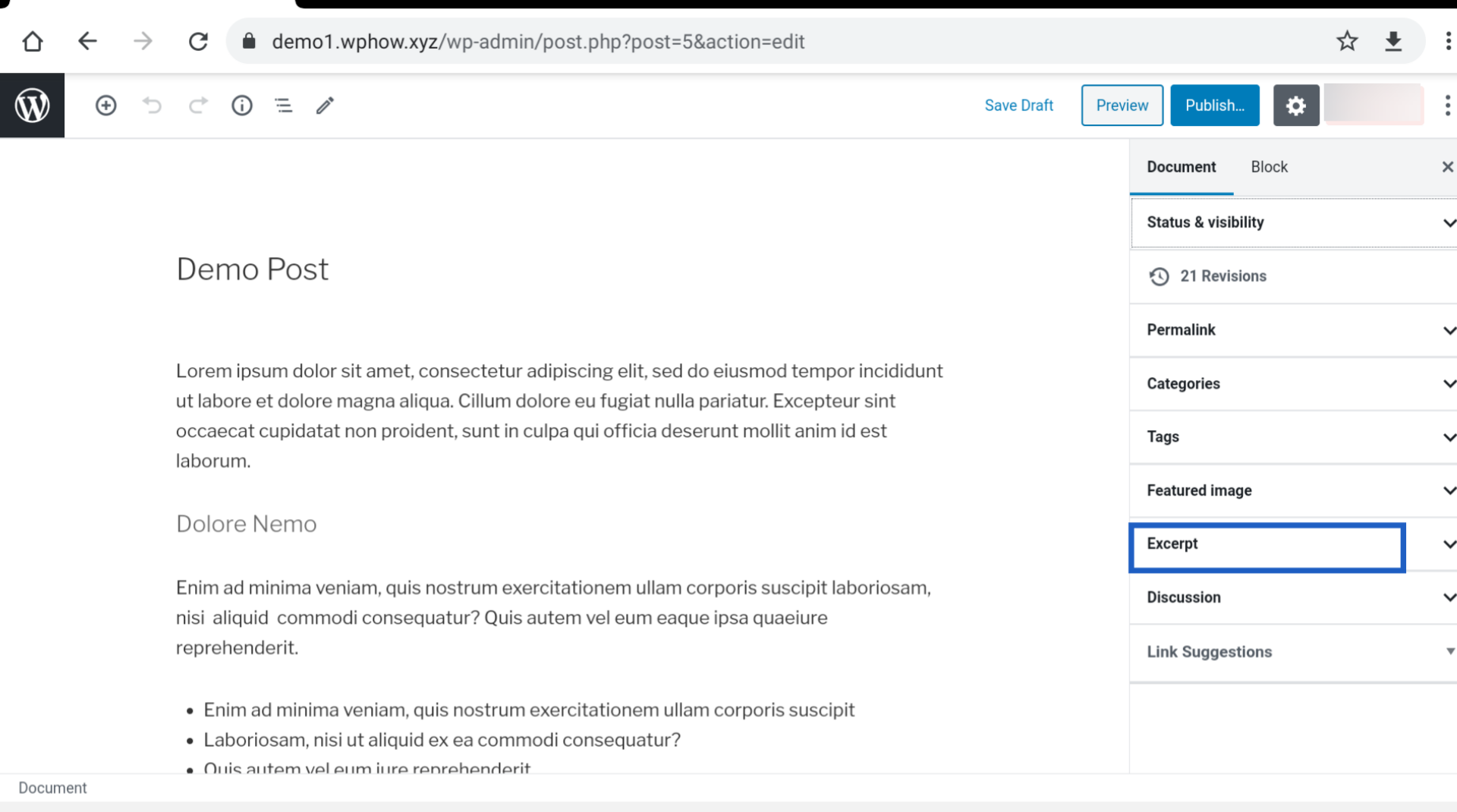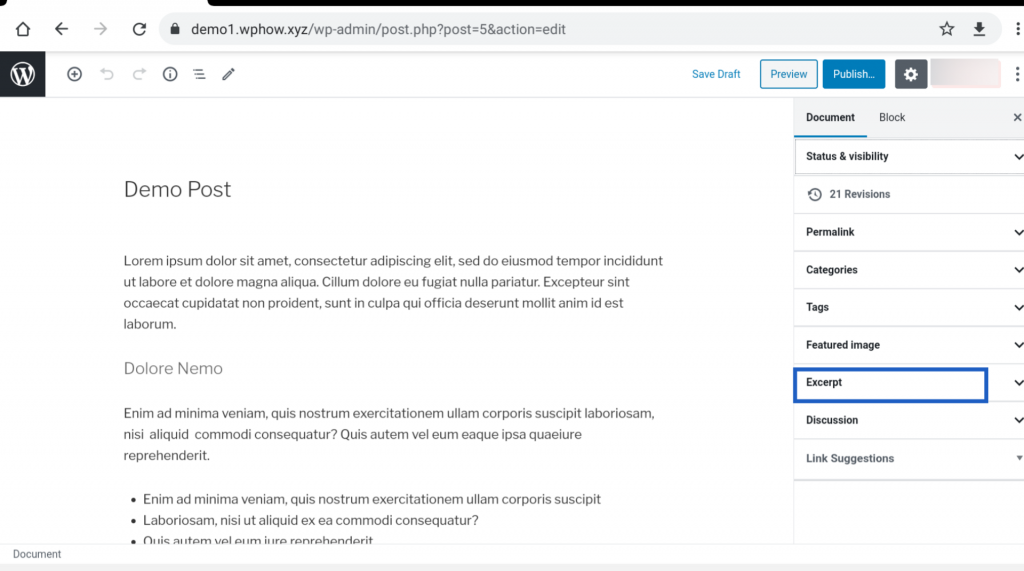 Step 3: Click On the Excerpt Option.
As you click on the excerpt option you will get an excerpt box to write an excerpt. Now you can write your post excerpt in this field.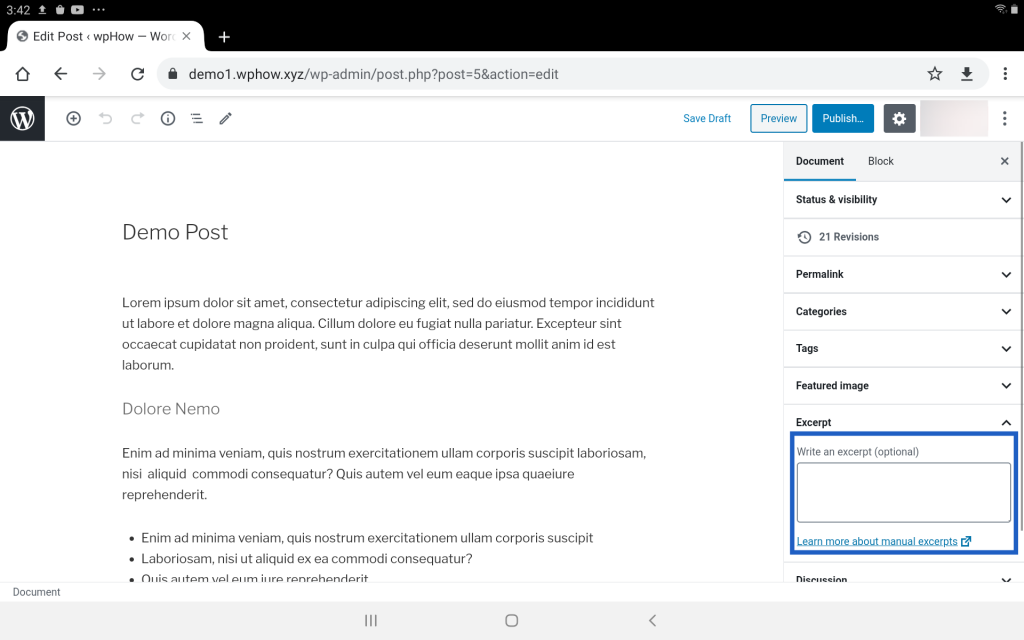 In general, you can see your post excerpt on the Google search result page, just below the post link. Here we are showing search page results for the wpHow.co site.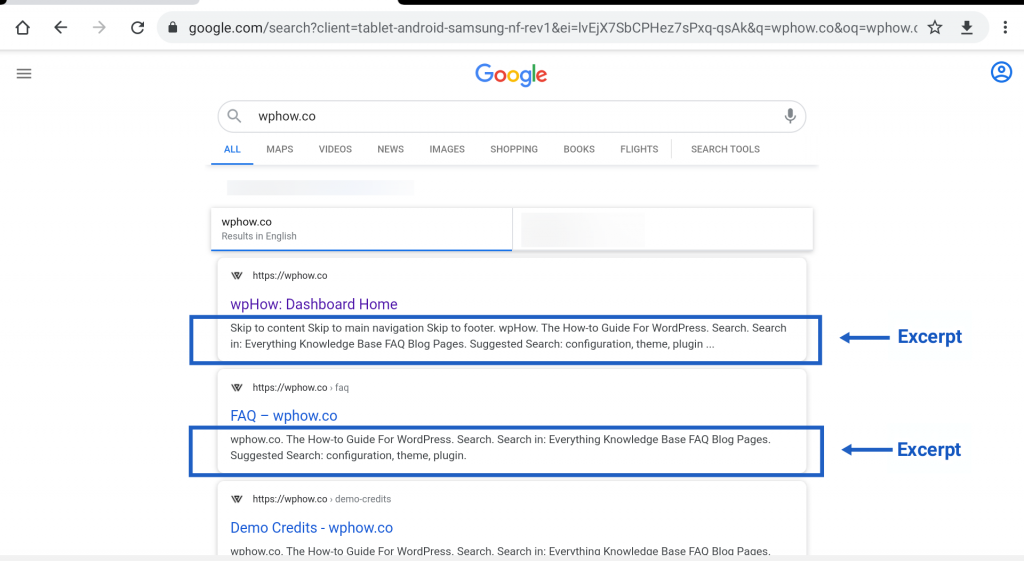 These are the steps to add post excerpts in WordPress.
To Add Post Excerpt In WordPress Using A Plugin.
You can also make use of a plugin to add WordPress post excerpts, there are many free plugins are available in the WordPress Plugin store.
We are adding a search result page for such a plugin in WordPress Plugin Store.
Plugin Search Result Page.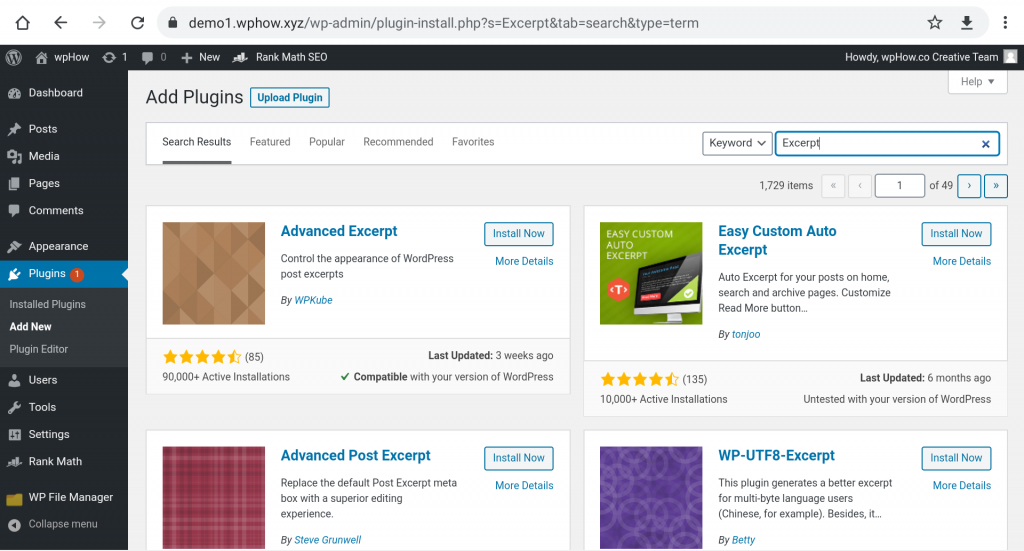 Stuck Somewhere?
Connect With
JustHyre
Hire WordPress Engineers for custom jobs like Website Customization, SEO Optimization, Clearing a Hacked Website, Installation & Configuration & more.
Connnect with JustHyre