How To Add PDF Download Button Using Elementor? Easy Steps
It's very easy to add a PDF download button using Elementor in a WordPress site. Since a PDF Download button links to a PDF file therefore before creating such a button, we must have our PDF file in WordPress Media library. You can either upload your PDF file to WordPress Media Library first or if it already exists then leave this step.
Steps to add a PDF file in WordPress Media Library are given below.
Step 1: Click On Dashboard >> Media >> Add New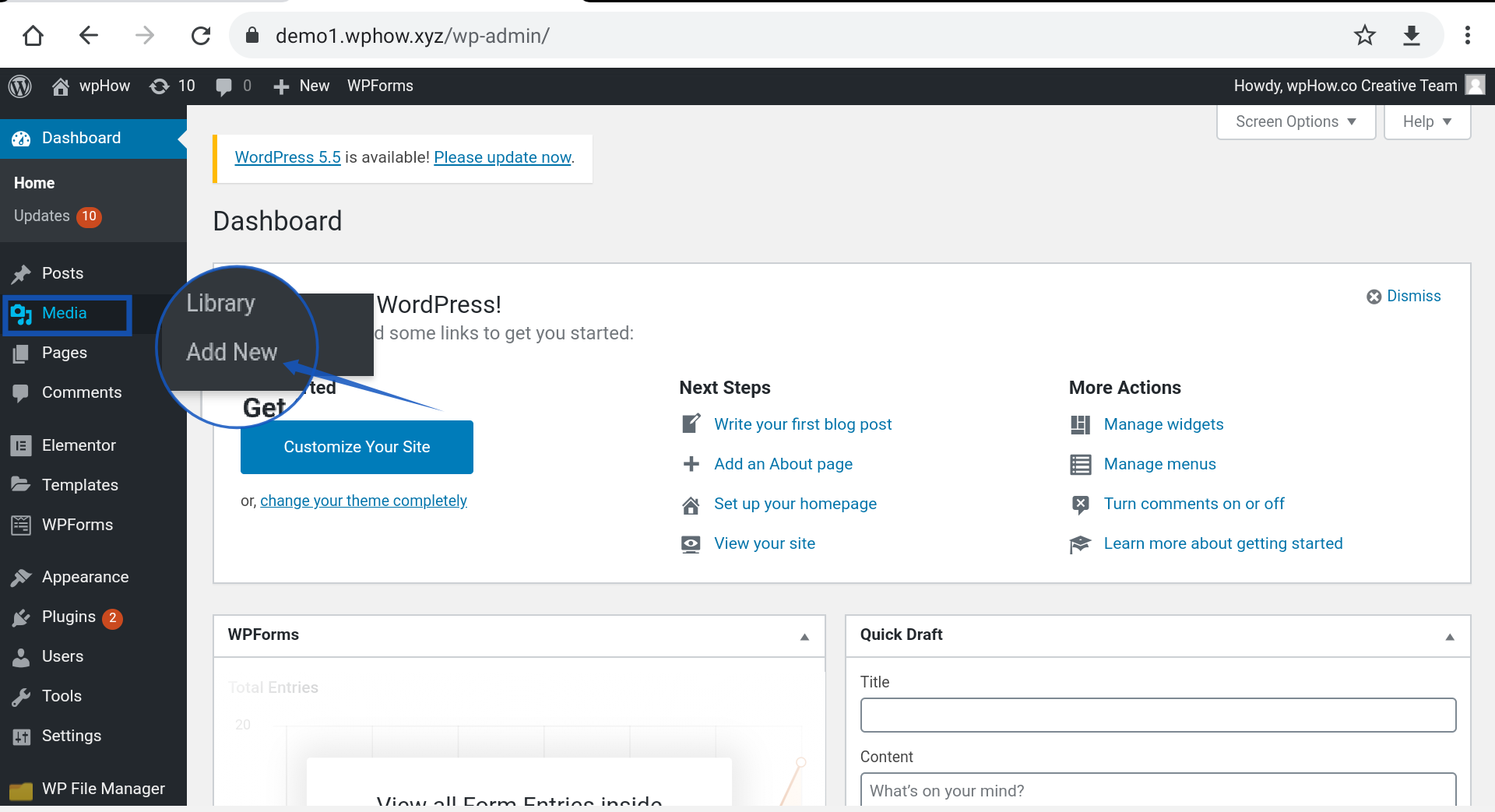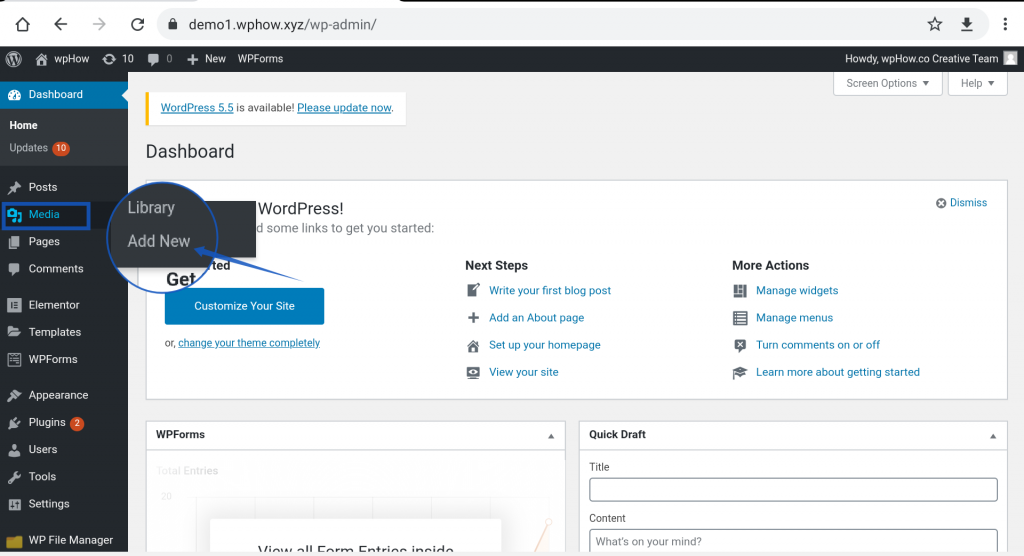 It will bring up an Upload New Media Screen.
Step 2: Click On Select Files.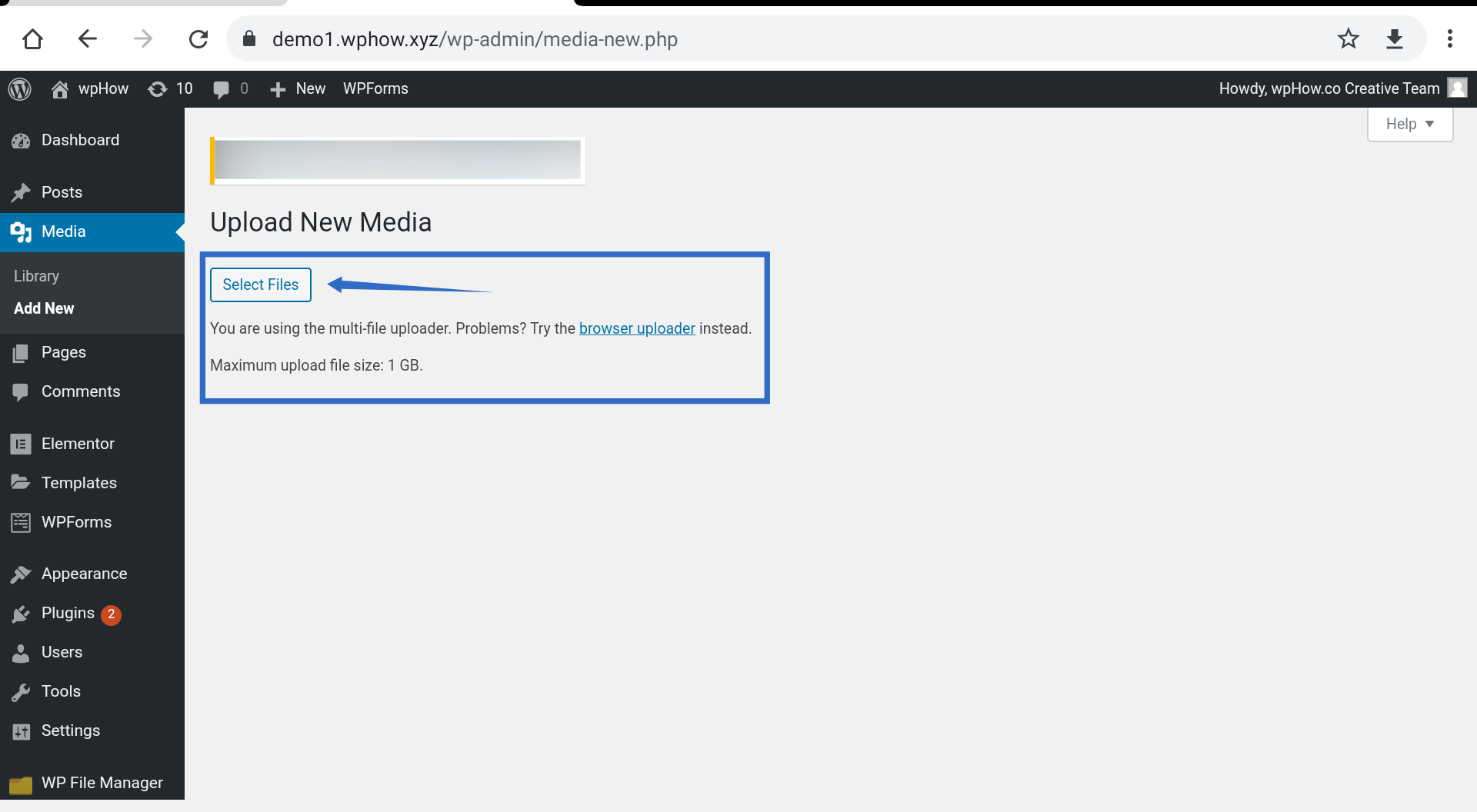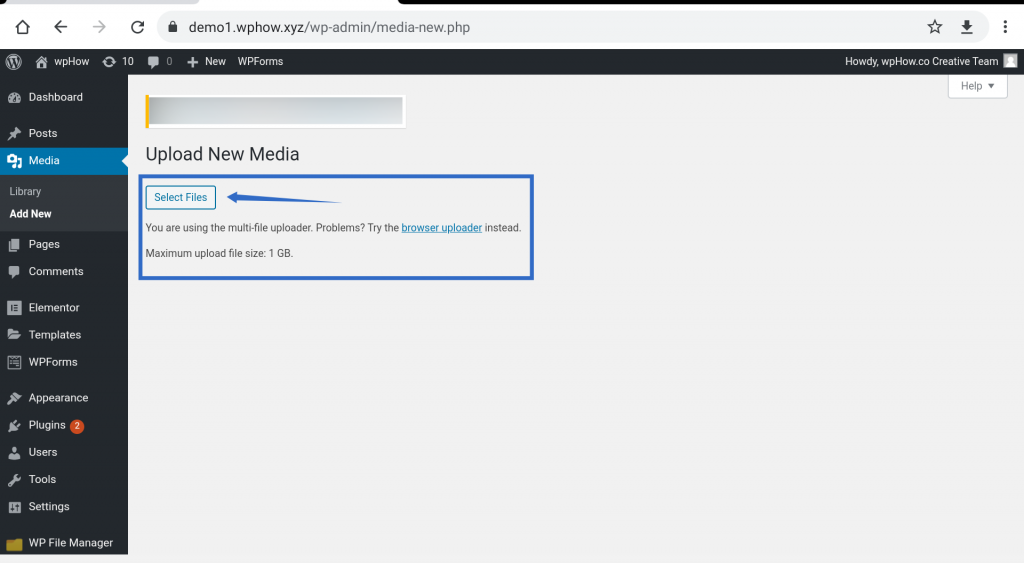 After clicking on Select Files Button, you will be able to upload PDF file from your computer to WordPress Media Library. Here we have uploaded an example PDF wpHow.pdf file to WordPress Media Library.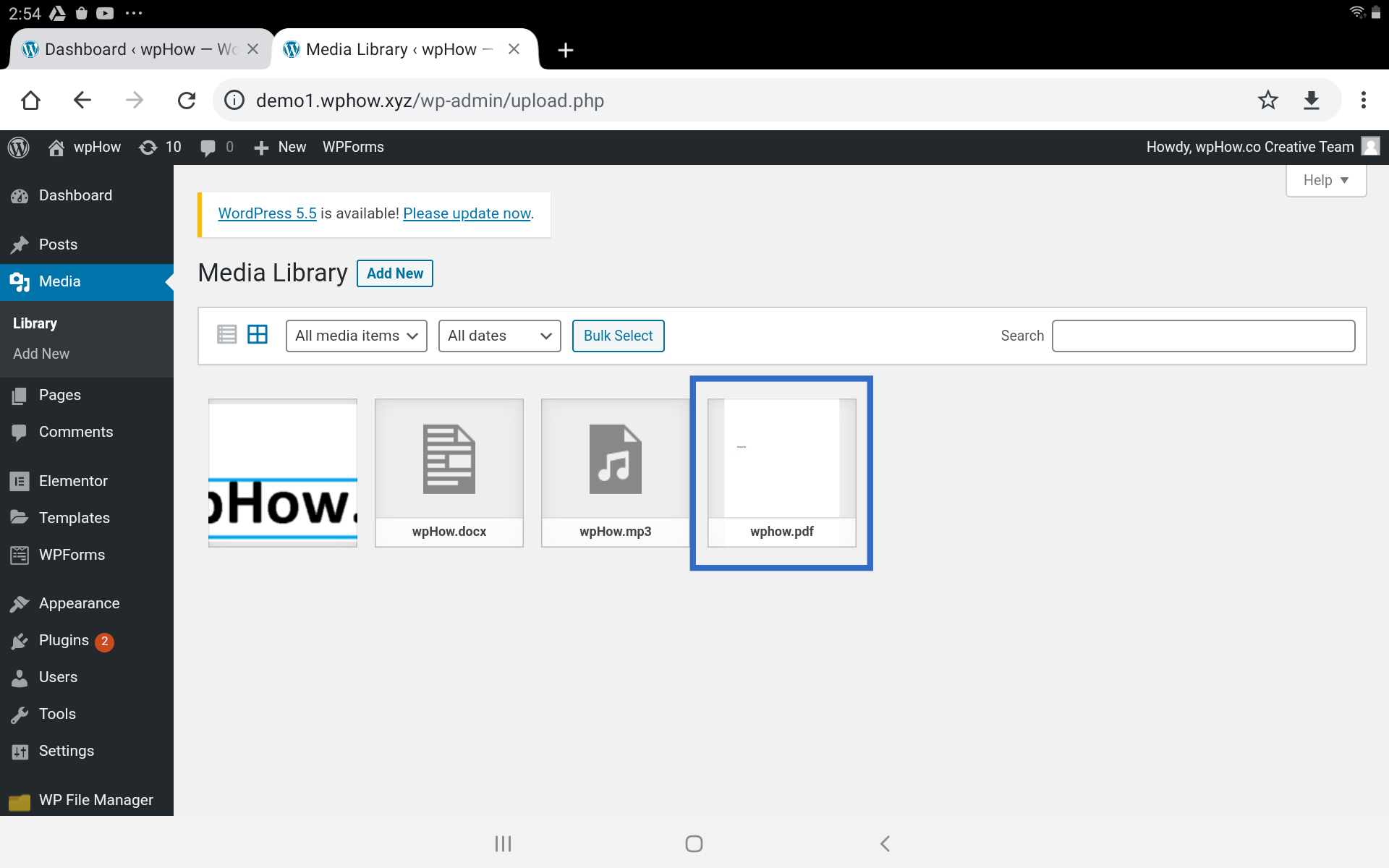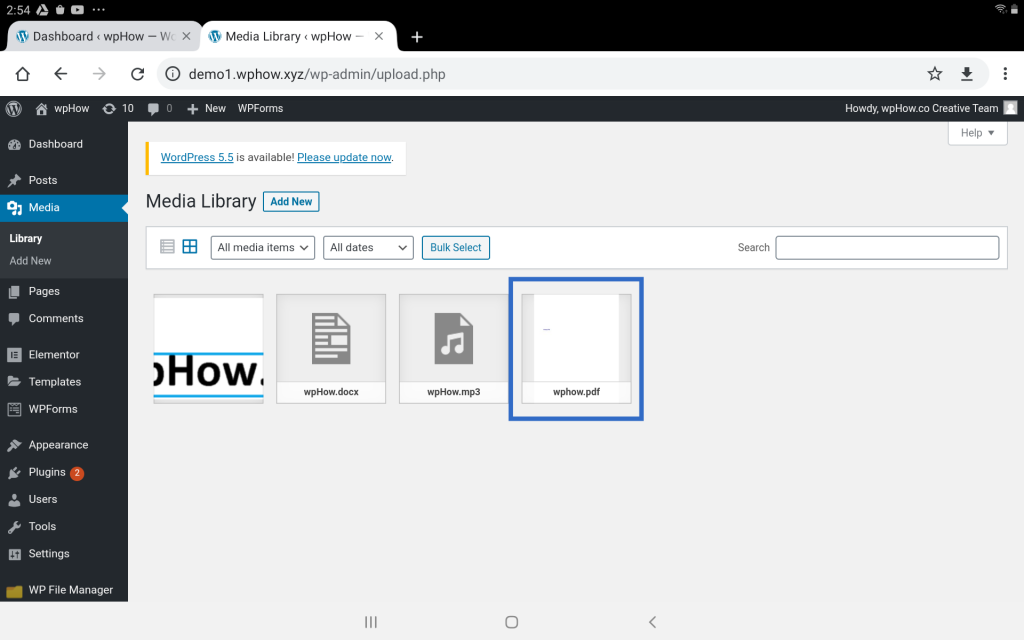 Step 3: Copy PDF Link.
Since PDF Download Button needs this PDF file link to be attached to it, therefore we will use this link when we will configure our PDF Button using Elementor.
As you select the PDF file it will bring you up an Attachment Details page, Right Hand Side panel of the Screen comes with Copy link option.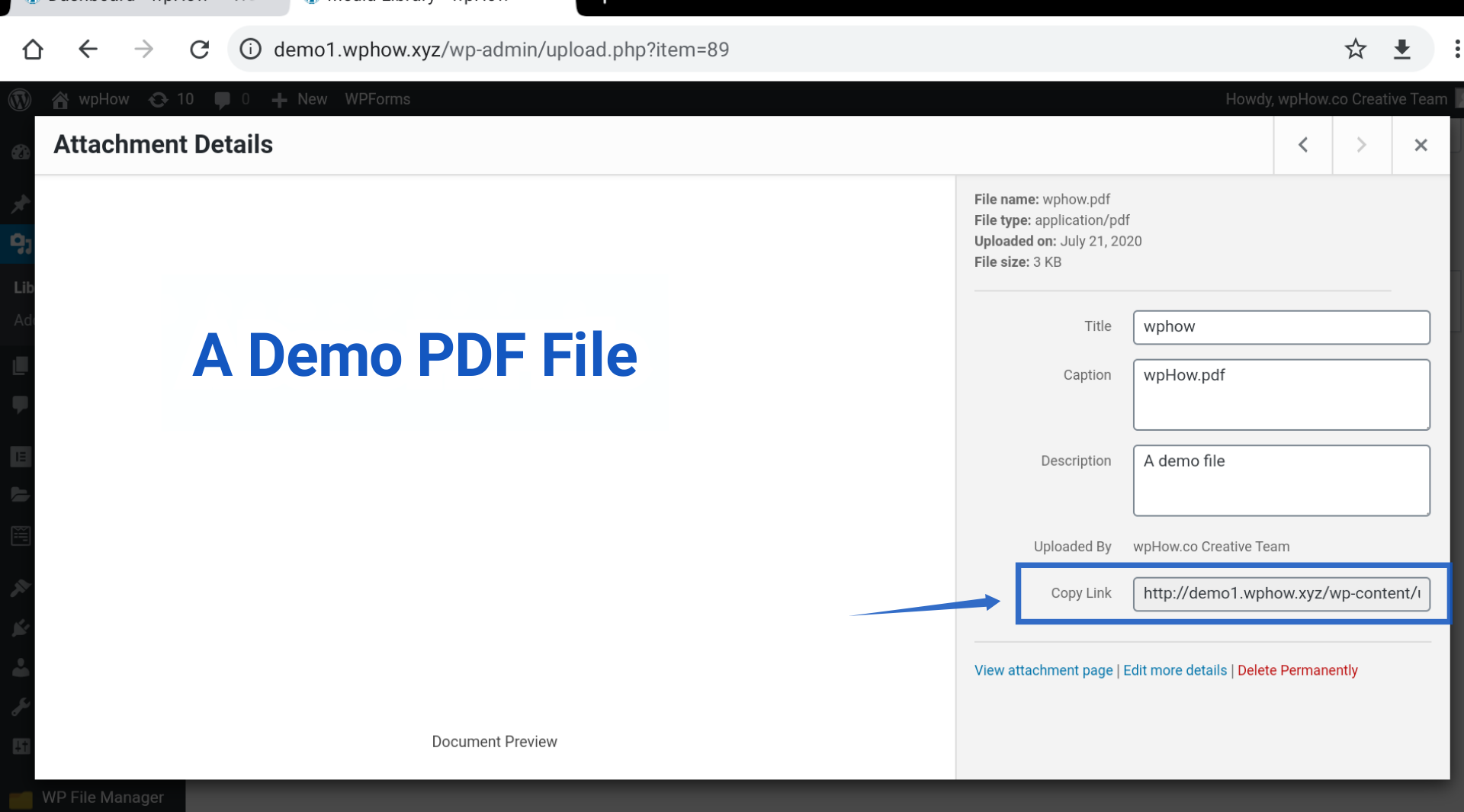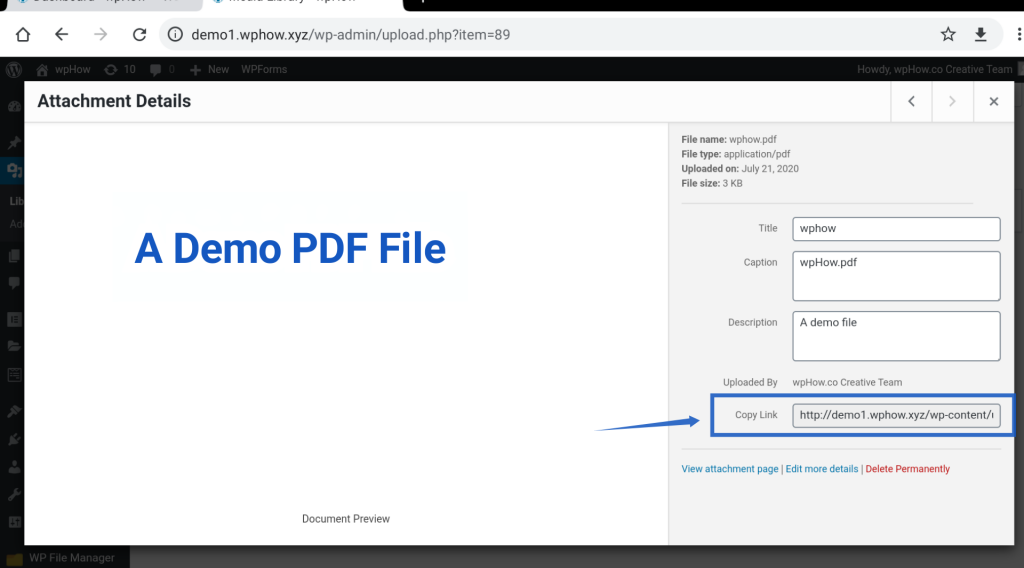 Now it's time to add a button using Elementor.
Steps To Add PDF Download Button Using Elementor.
Step 4: Adding A Button Using Elementor.
You can either create a new Page/ Post or make use of an existing one to add a Button using Elementor, to bring up Elementor click on Edit With Elementor option.
Form Left Side Panel select the Button and using Drag and Drop interface of Elementor drop it to your page.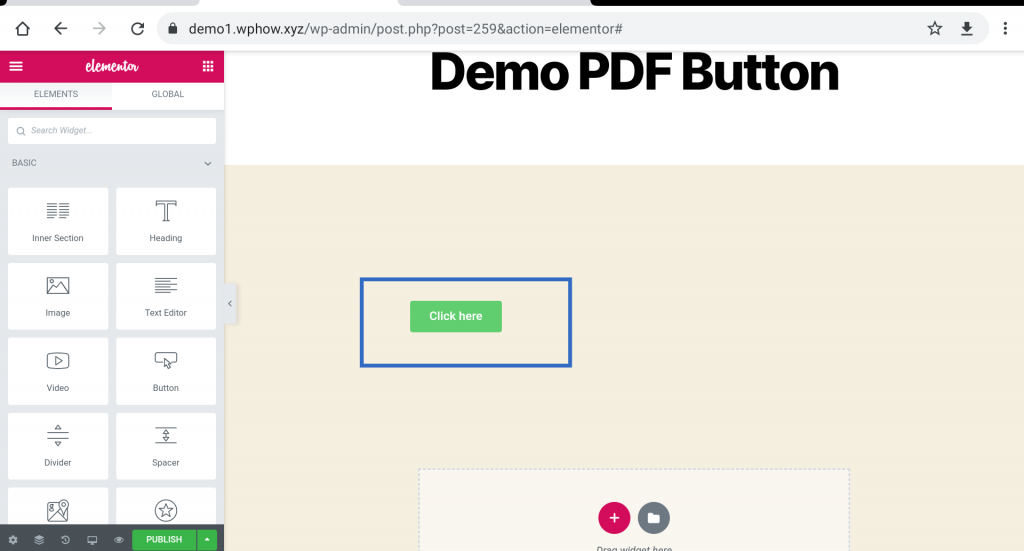 Now you can directly change the name of the button and when you select the button, Left Side Panel will show you Button settings. See the image.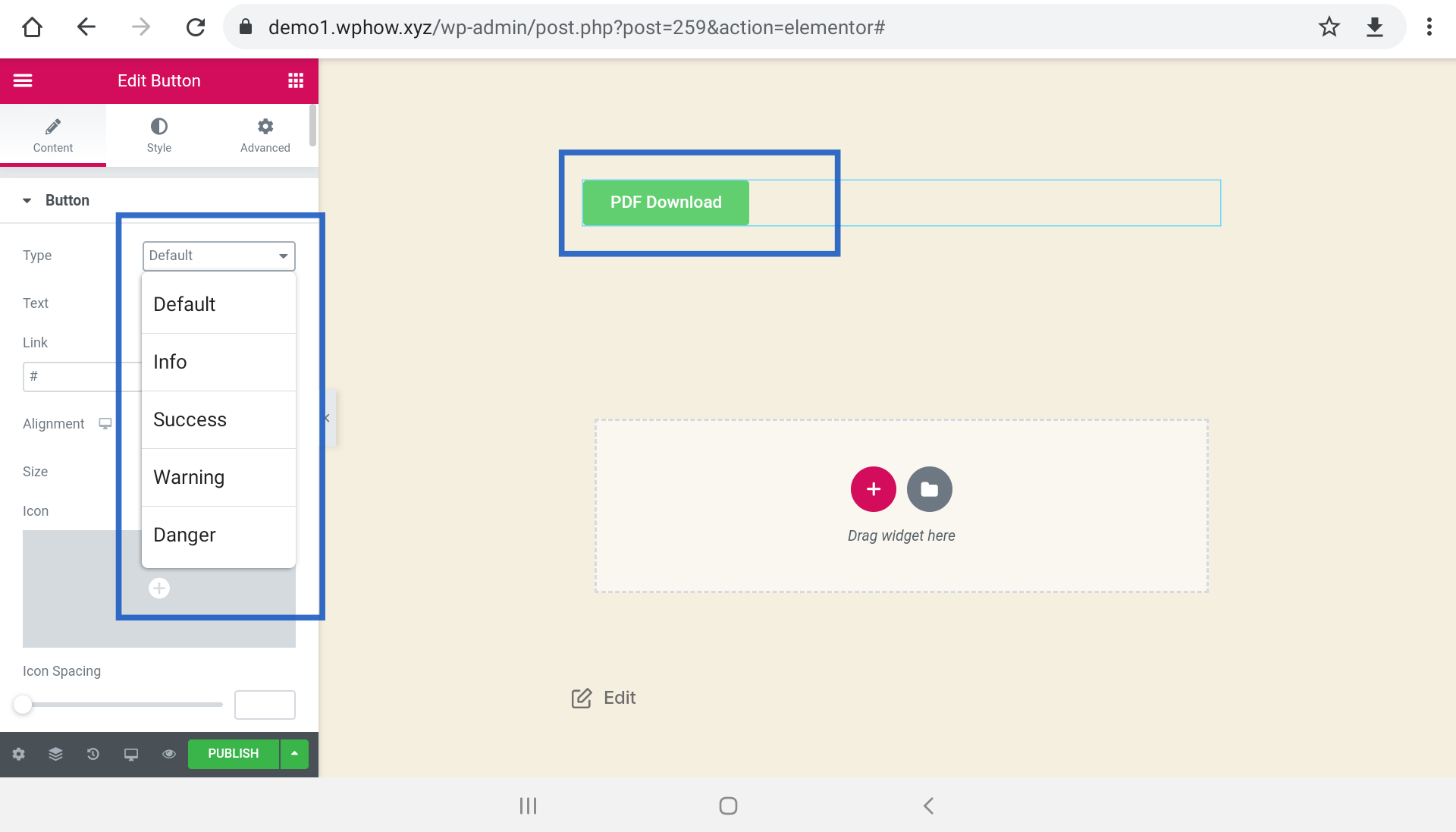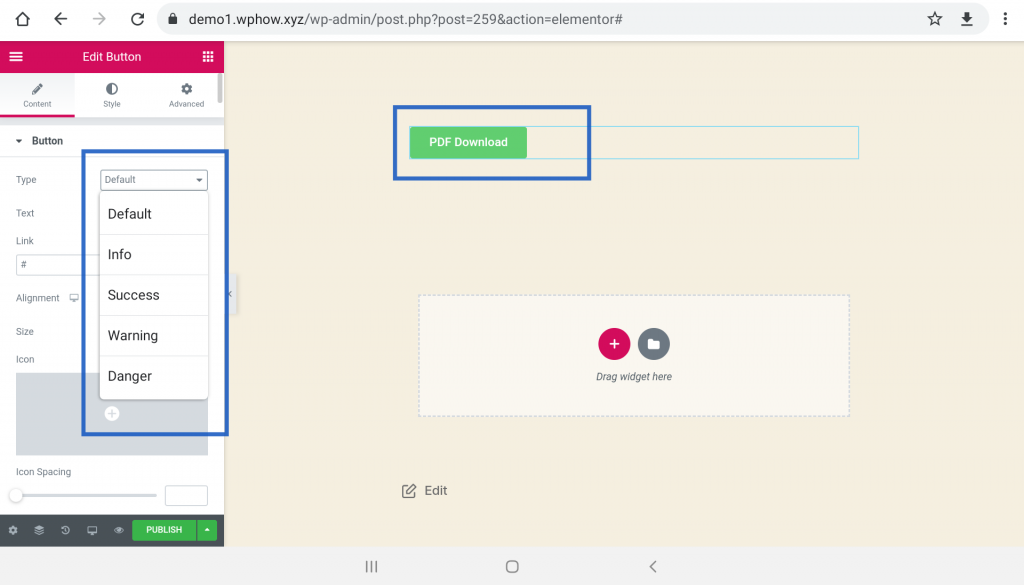 Edit Button Screen comes with their Tabs, here options form Content Tab are shown.
Type option can be set to different Button types as shown in figure above. There is an option link where we have to paste PDF link we already copied. See upper section Copy PDF Link .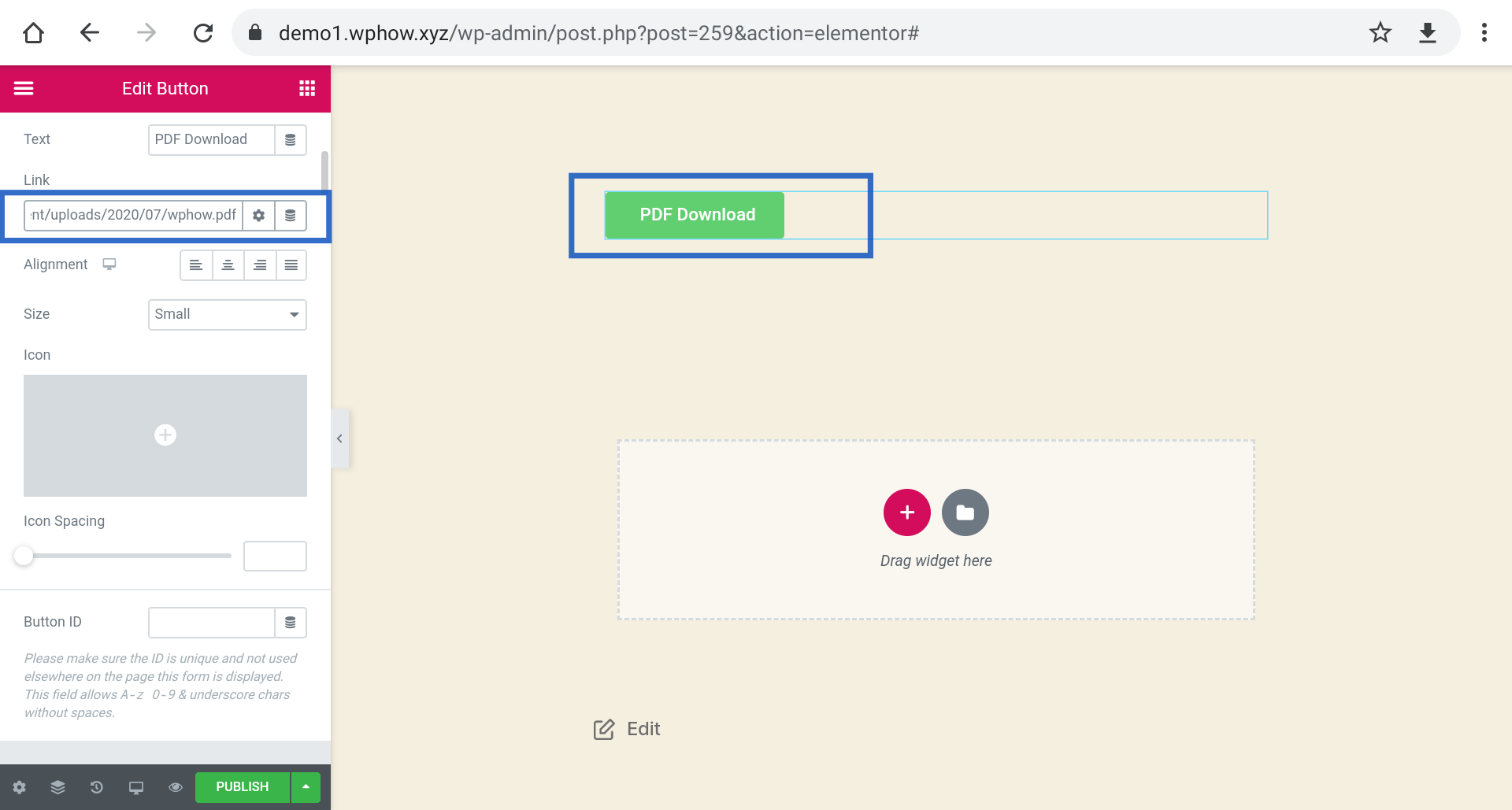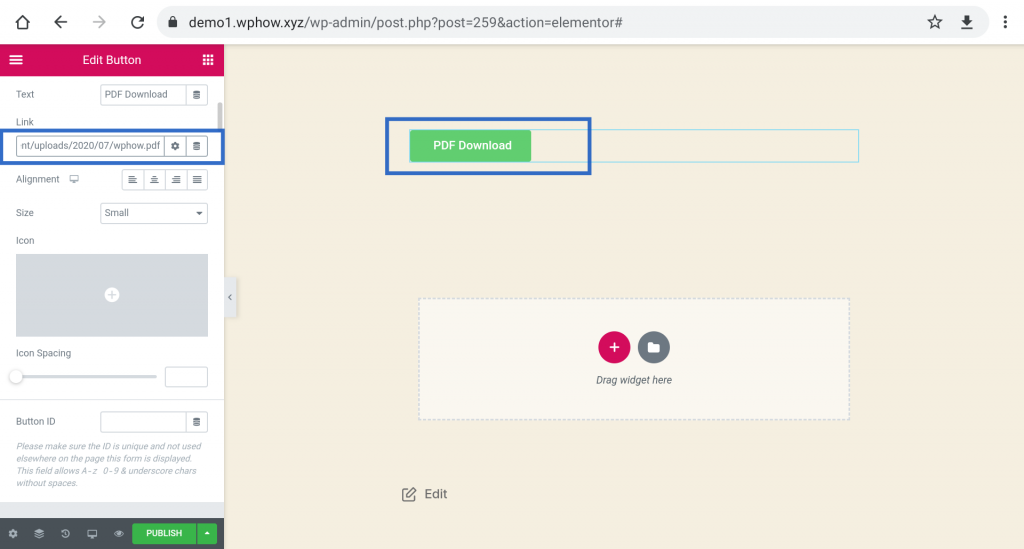 After publishing the post you can easily open the PDF file in your Browser Windows by clicking on PDF Download Button and download it to your computer.
Check out this video that explains how to add a download pdf button using Elementor